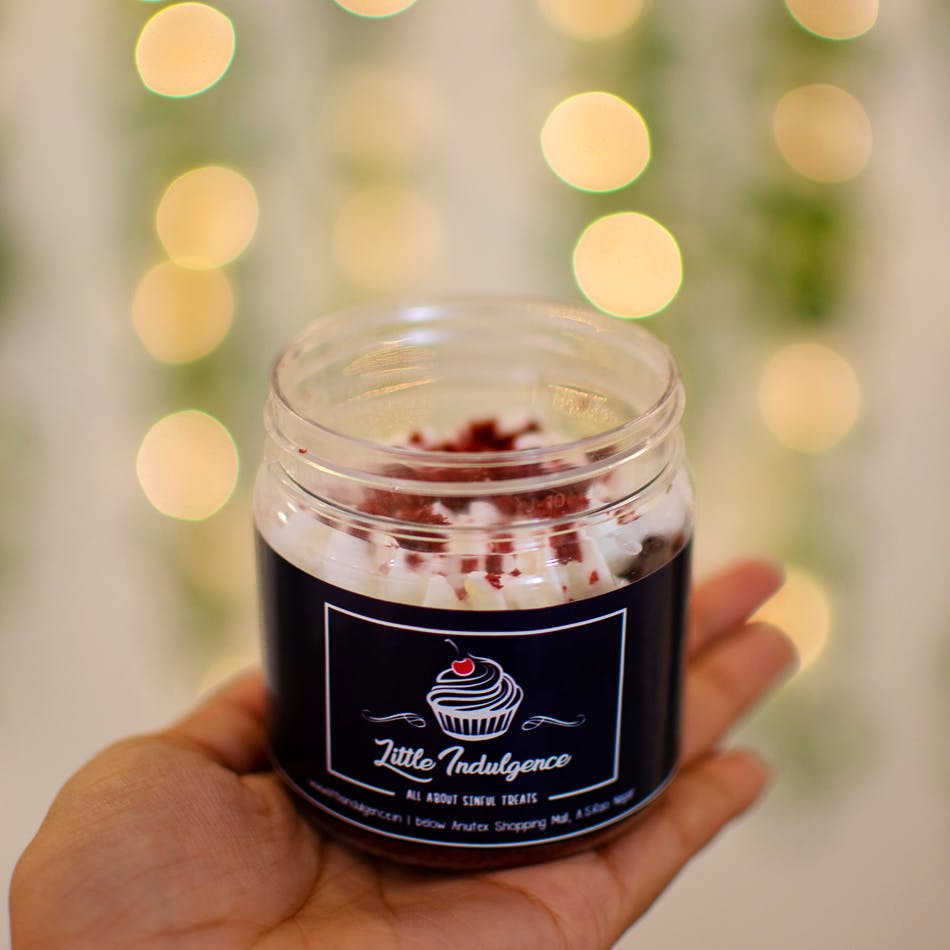 New Kids On The Block: We're Loving These New Places In Hyderabad
Whenever there is a new place in town, we get high as a kite. You know this — with every restaurant and cafe bringing only their A-game with Instagram-worthy ambience, fusion dishes, and cocktails, you wouldn't want to stop with just one visit. Know the feels? Now here's a list of new places in Hyderabad that you must check out, fo sho.
Euphoria Bakery
Euphoria Bakery has been sweeping us off our feet with its brownies and now, it has a new patisserie in Banjara Hills. You are going to stuff your face with more than just brownies for there's carrot cake, blueberry cheesecake, and more than what you've been waiting for Euphoria to bake. Euphoria Bakery, run by Anita & Faisal Tayabali, in Banjara Hills is for those of you who love catching up with their squad over desserts or looking for a quaint place for an after-dinner date. Smacked right in the centre is a massive table that displays all the desserts of the day — Caramel Brownie Cake or Fig Honey Cake — what's it going to be? Whatever is your choice, you're going to polish every slice to bits and crumbs.

Hay
Say hey to Hay — a new bar in Begumpet that calls itself a friendly neighbourhood bar. Making way for plenty of conversations, you've got to go here with your squad for a whoopee group party. It has an 80s vibe going on which makes it very Instagram-worthy. If you are the kind who enjoys a good (and long) chat over cocktails, you might want to try Toxic Thandai, which is basically coffee infused vodka with Baileys and thandai. Served in a tiny coffee cup, this one is a keeper for all the right reasons. Don't mind more fun? The DIY cocktails are calling out your name. Plus, they've got awesome food.

Bonito - The Dessert Studio
Located inside Alcazar Mall, Bonito has all our favourite things packed in together — Instagram-worthy ambience, all-day breakfast, and dessert. Designed to resemble a chic Parisian dessert bar, find yourself 'gramming all those lamp posts, faux windows with a bunch of flower pots and wall art. Apart from a regular seating section, the dessert counter with pink walls and candy-coloured seating is pretty stunning. Go for the Cream Cheese Bagel or a French Baguette.

Dialogue In The Dark
If you haven't visited Dialogue In The Dark in Inorbit Mall, you can check out its new outlet in Begumpet. Dialogue In The Dark is a unique experience where a restaurant or a meal is accompanied by a lovely guided tour. For under an hour or a little more, you'll know what it's like to be visually disabled. When we say it's dark, we mean it — everything happens in pitch darkness. For dining, you have four options — Italian, Oriental, Desi, and Parantha. It's priced at INR 599. The food, although basic, tastes quite good, and since you're dining in the dark, you can feel the texture of the food in a far better way. So, if you're planning a dinner date with your SO, get here.
Rocket Fuel Cafe
Rocket Fuel Cafe is a new place that popped up in Somajiguda. Offering the best of both worlds — funky ambience and a great spread of food, this is one of those cafes where you'd like to lounge for long hours. Do try their Tibetian Momos or chicken wings. Stay hydrated with their mocktails. What scores really high is the ambience with a live-band set-up place. If we were you, we'd be 'gramming every bit.
Guilt Trip
Cosy interiors and a whole lot of cakes, cupcakes, pasta, and more — if you have a thing for cutesy cafes, head over to Guilt Trip's new outlet in Film Nagar. This place has a spacious seating area and honestly, the ambience reminded us of minimalistic European cafes. We are totally digging the classy wall art which gives the space a classy personality. The first thing that caught our attention was a huge dessert counter which had all sorts of cupcakes, cheesecakes, pastries, brownies, and a whole lot of desserts. Pasta, burgers, sandwiches, pizzas, and everything tasty — they have a wide range of items to choose from.

Masquerade By Mystery Rooms
Mystery Rooms has launched its first novelty cafe in Gachibowli — Masquerade — which is full of fun and surprises. It is a complete package of entertainment and did we mention the ambience is a legit bomb? Masquerade is Mystery Rooms' first cafe in India where you can play games, grab a milkshake, or tuck into a proper meal. For those of you who love board games, you can team up with your squad and play it old style. With plenty of video games or VR games, a limited but good collection of books, your entire day is sorted here. Even if you are all by yourself, you can lounge around.

Little Indulgence
Little Indulgence reminds you of those quaint Pondicherry cafes but takes it a notch up and above. Wondering how? For one thing, there is no set menu — expect something new and awesome each time you walk in. The entire patisserie is done up in white barring the purple wall behind the dessert counter. For those of you who look for Instagram-worthy nooks, there's a wall where plants and lights are suspended from the ceiling. This lends quite a festive Parisian look, while the seating is mostly wooden chairs and tiny tables. Perfect date spot!

Nuts Over Salads Cafe
Strictly eating healthy? Head over to Nuts Over Salads Cafe to munch on Hummus Dips Platter, Vietnamese Rice Paper Rolls, and Fish Molee. This cafe in Jubilee Hills might not be big on ambience but it'll surely bowl you over with its salad bowls. But don't just take our word for it — go out there and see it for yourself.
Comments