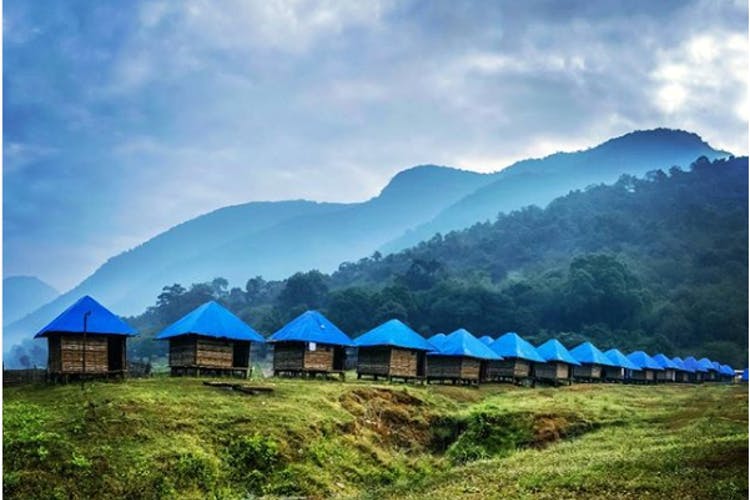 Here's A List Of Amazing New Year Resolutions For 2019 & How To Make Them Legit Happen
Hyderabad, we're guessing you've partied, spent quality time your fam, and finally settled into the New Year. We know we have with much gusto and resolutions that we swear we won't break. Wondering how? It's baby steps, we're letting you into five resolutions that will help you become a better person in 2019.
Read More By Getting A Library Card
It cannot be difficult to read a book a month, and if you don't want to be a hoarder, we recommend getting
State Central Library'
s membership that costs you INR 150 (for the first year), and INR 50 for renewal from the second year. This 127-year-old heritage library houses more than 5,00,000 books, magazines, palm leaf manuscripts dating back to the 5th century. The regional literature collection boasts of more than 10 Indian languages and global literature, but you'll also find plenty of Fiction, Non-fiction, and educational books too.
Open Gym At KBR Park
We know the grid. Come January 1, we enroll ourselves in a gym but rarely do we focus on what we do at the gym and what we eat. But we've noticed how pumped up we are when we get to KBR Park or Botanical Gardens in the morning. With plenty of greens, peacocks, and an open gym, they don't cost much but offer more rewards. Like, fresh air. Try this for a month, and tell us how you like!
Pick A New Skill
Whether you want to learn photography, want constructive feedback on writing or simply want to trek or cycle around the city with a bunch of cyclists, the communities of Hyderabad are something you've got to explore. Right from Write Club Hyderabad to Toastmasters, give a meetup of your choice a shot and pick a new skill.
Pay It Forward At Wall Of Kindness
Kindness is a gift we all can afford to give, and Hyderabad has several Walls of Kindness, where you can leave clothes, books, shoes, blankets, utensils as well as food for the homeless and poor against a colourful wall. It sticks to the motto — 'leave what you don't need, and take what you do.' We all have a bunch of clothes that we've grown out of and many that we don't use anymore. So, why not let go of them and make some space in your closet while making a difference in the lives of others? You can also giveaway toys and pretty much anything that doesn't benefit you anymore but you think will help someone else.
Travel A Bit More
If you have been traveling only up north and neglecting Hyderabad's neck of the woods, you're doing it all wrong. With weekend getaways like Dindi, Ethipothala Waterfalls, Laknavaram, Papikondalu, Hampi, Bidar, you don't have to spend a lot to make more memories and experiences. All you've got to do is get on LBB or any travel site, plan a road trip, and escape once a month.
Comments