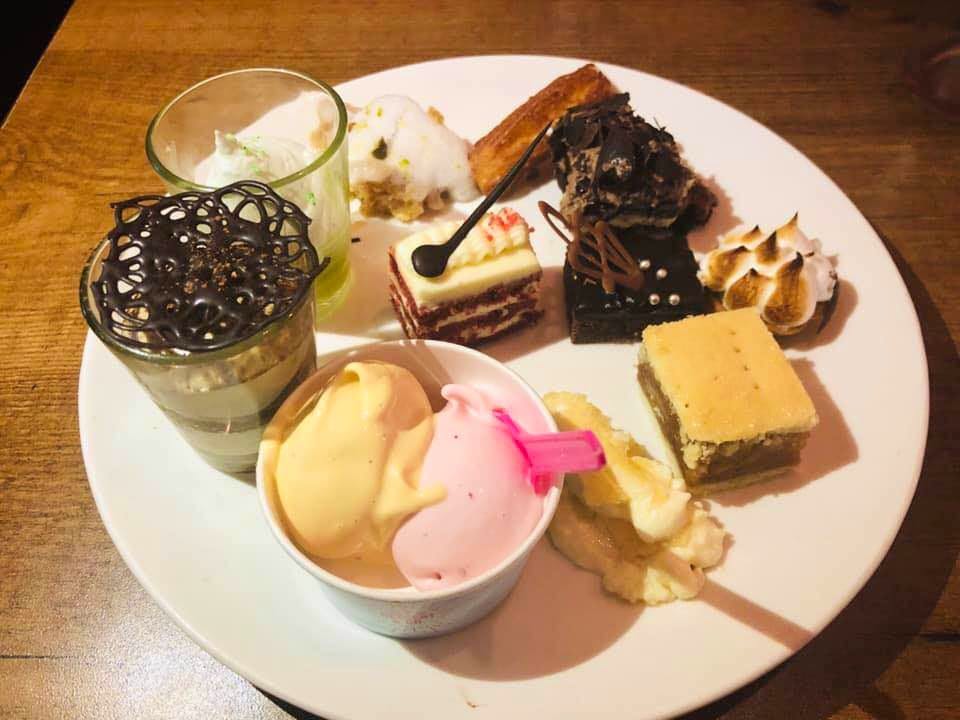 Soft Muted Lights, Great Food & Quirky Decor Is Sure To Get You Hooked
What Makes It Awesome?
Dinner at Palato! A lovely company with foodie friends, yummy food, and live music playing in the background, what else can one ask for on a Saturday night! All you foodies, Please do try the newly curated buffet menu at Palato. Vast choice of starters served on the table, my personal favourites being the Honey chicken wings, fish tempura, Prawn fritters, Cilantro chicken, chicken dim sums, Lamb Keema with Pita bread. Couldn't take pics as we got busy eating 😄 From the main course: Chicken meatballs, chicken Thai curry, Capellini Aglio E Olio and curry leaf Pilaf. I need not mention that the Desserts were all yum yum 😋😋. Palato had the perfect ambience needed for a celebratory event. Soft, muted lights and quirky decor added a cosy feel. A live band serenaded us as we went through the meal. All the starters were very nice, with the only exception being the paneer starter which tasted a bit too much like sweet and sour tomato ketchup for my taste. In the main course, the dish that stood out was the prawn mac and cheese - extremely rich and hitting all the right notes. Another noteworthy dish was the pizza - thin crust and baked to perfection. The highlight of the evening was definitely the deserts: The salted caramel gelato was extremely well-made, the pastries were dense and extremely flavourful. You can tell the dishes have been curated and made with extreme diligence and care. The servers are friendly and prompt in response. — at Palato.
Best To Go With?
Family, Big Group, Bae, Kids
Ask Poonam a question