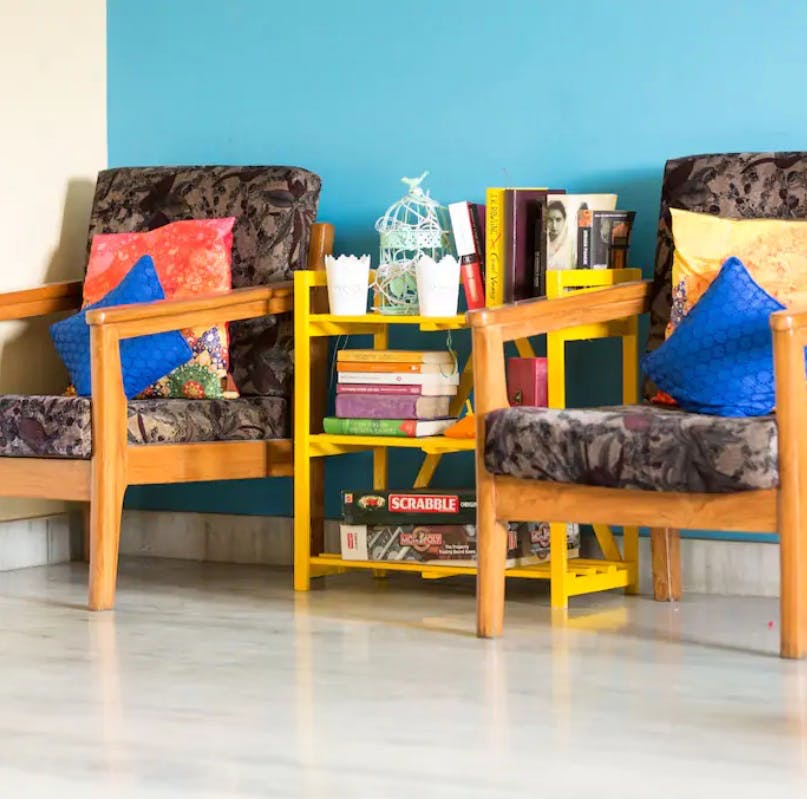 Planning A Staycation With A Large Squad? Crash At This Cottage For Chill Scenes
Shortcut
Reverie Cottage is a massive cottage that can accommodate 15 people in the residential area of Banjara Hills. With a pleasant vibe, aesthetically pleasing decor, and lots of space to do your thing, this place is perfect to crash for a big group.

What Makes It Awesome
Planning a sleepover with your gang? Reverie Cottage is a beautiful house located in a quiet and serene residential area. This is a 5-bedroom space that can accommodate 15 people which is totes amazing for your squad to have a comfy stay. All the rooms are supremely spacious and we can just imagine all the sunlight that'll make the place bright and chirpy. We like the fact that the white walls and furniture compliment each other and don't make this place look tacky and cramped. The satin curtains add a sheen to the house. There's a dining table, a small TV, plenty of couches to crash on and cushy beds to call it a night. They also have a terrace balcony sort of arrangement with colorful chairs and we bet you can catch some pretty great sunsets from there. Evening chai scenes sorted.
Pro-tip
This house is on the way to the airport which is super convenient if you have travel plans.
Comments