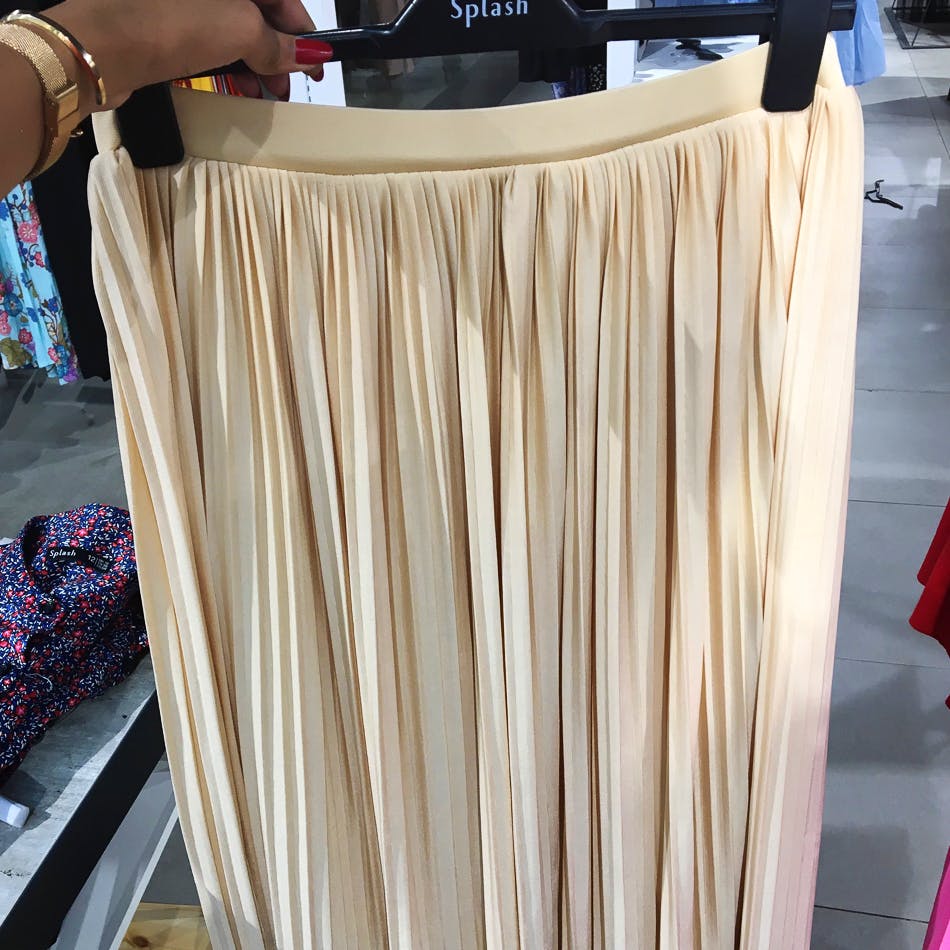 We Walked Into Splash To Check Out Their End Of Season Sale & Here's What We Looted
We walked into Splash in Jubilee Hills with a budget of INR 4,000 but the haul was so good that we ended up over-spending. They have their End Of Season Sale going on, the collection is so rad that we've picked out few beauties for you to check out.

Checked Shirt - INR 1,299
You can never go wrong with a checkered shirt. You can style it as a regular shirt or as an overall with a cami. We found this to be of great quality for the price it was coming at and just in time for monsoon.

Youth Boho Cold Shoulder Top - INR 1,400
Cold shoulder tops have always been in. We got some major boho-chic vibes from this one and it is perfect for a music festival.

Youth Boho Skirt - INR 1,800
Elegant and textured, this off white skirt would make the perfect outfit for a dinner date. You can style it as a cute brunch outfit. Amirite?

Disney Night Suit - INR 1,499
You can never be too old for Mickey Mouse. At this price, this comfy cotton night suit is such a steal!

Striped Jeans - INR 2,499
Everybody wears plain old denim. With these striped jeans, you can change your look up and try something different. They even have distressed denim in this pattern.

Peacock Earrings - INR 599
For the modern desi in you, these peacock earrings will steal your heart. They are a little heavy on the ears but will go so well with all your kurtas for a casual work look.

Flats - INR 999
We fell in love with the simplicity of these flats. Just a simple gold glitter strap to complement any outfit.
Please note that everything mentioned above is on 30-50 per cent discount.
Ask Ananya a question