The information in this post might be outdated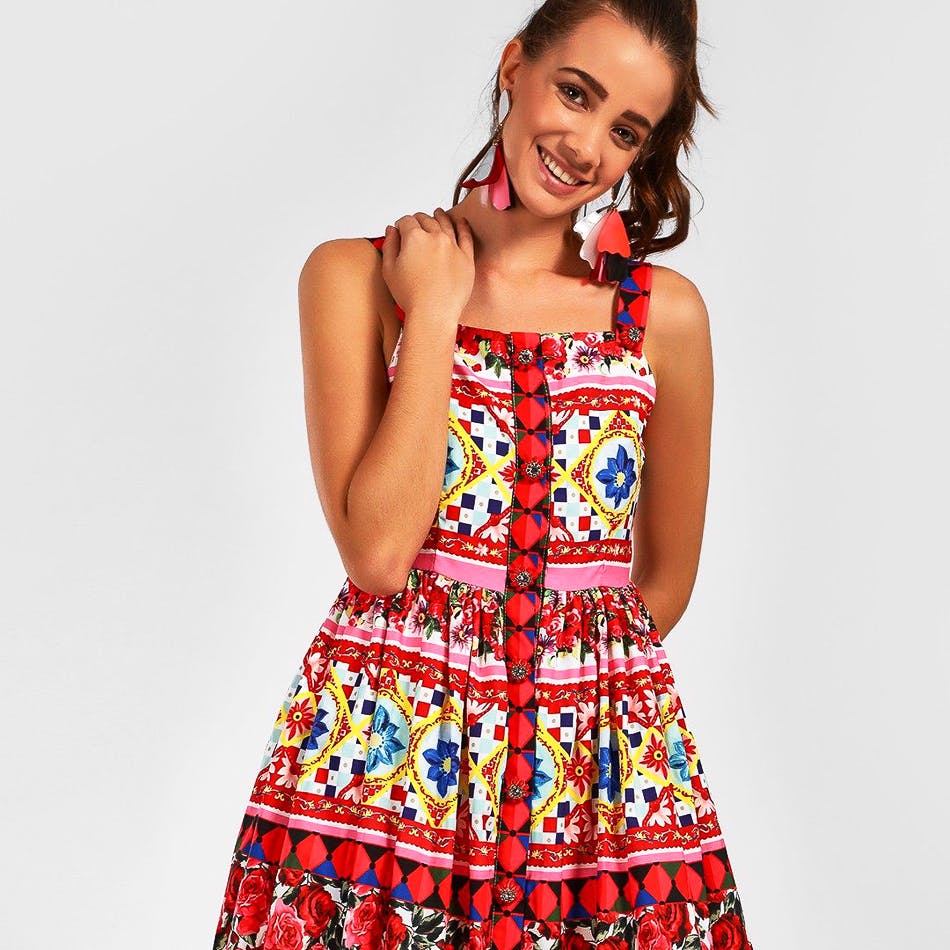 Wipe That Summertime Sadness Away With These Summer Dresses
It's that time of the year. Summer is bringing its A-game, and while we cannot stand the heat at all, we're secretly glad that we can buy some summer dresses. Keep yourself hydrated and buy these lovely summer dresses online.
Summer Time Dress - Vajor
Keep it simple and breezy with this Boho style dress from Vajor. This off-shoulder dress is perfect if you're planning a shopping date with your girl gang or heading out for a sunny Sunday brunch. Plus, it comes with a pocket.
Pleasant Waist Cut-out Dress - June Studios
Is white your colour? This patterned waist cut out dress by June Studios has stolen our hearts and if we were you, we'd be ordering it right away. We're thinking of making it a part of our workwear too; all you need is a pair of tan sandals. It's priced at INR 1,899.
Floral Print Skater Dress - Koovs
If you enjoy being draped in vibrant colours, we cannot think of a better floral print skater dress than this. With fresh prints and a flow that puts the flounciest of skirts to shame, you've got to get this. At INR 2,899, it probably is priced a bit steep, but it's worth it.
Pink Lace Detail Fit & Flare Dress - Vero Moda
Got a date night coming up? Add this pink dress from Vero Moda to your cart already. With such delicate and intricate details, we recommend you accessorise minimally and step out in style. It's priced at INR 2,799
Blue Asymmetric Angrakha Dress - The Secret Label
Got a thing for asymmetrical cuts? This Angrakha dress from The Secret Label is bae. It's so peppy and bright yet subtle and breezy. We're loving the girly print too. So, why not get it? It's priced at INR 2,231.
Striped Zander Shirt Dress - Stalk Buy Love
We're bidding goodbye to all our bodycon dresses and stocking up on shirt dresses. A good start is with this Striped Zander Shirt Dress from Stalk Buy Love. This cotton midi dress is in pink and white, and at INR 799, it's quite a steal.
Ask Sunaina a question