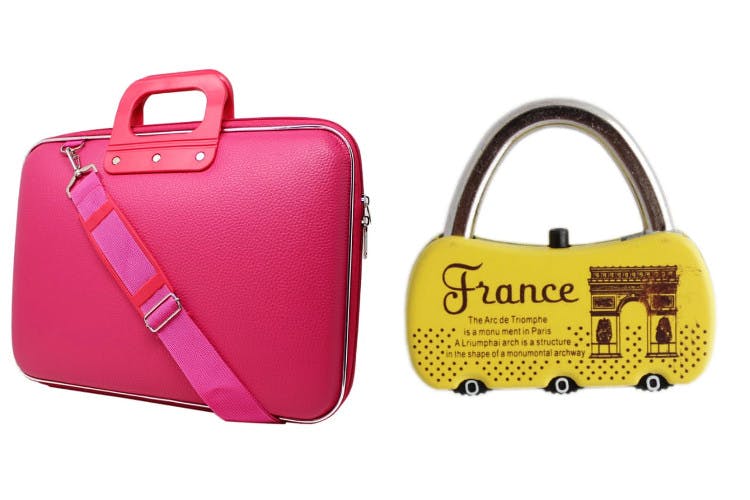 Action Figures Of Naruto To Quirky Stationery: This Hyderabadi Online Store Is Making Us Go Nuts
Shortcut
Tootpado is a Hyderabad-based store that sells quirky imported toys, stationery, and home decor accents online. Shipping all across the country, it gives a regular dose of educational wooden toys (for kids) and collectibles for toy hoarders.
What Makes It Awesome
One of the first e-commerce websites dealing with toys and unique products specially designed for kids, Tootpado brings smiles onto little one's (and our) faces alike. Founder, Rohit Jhawer, ditched a lucrative career in biotechnology to start this venture that curates action figures of Anime characters (Naruto and Shikamaru Nara), animals (from cute cocker spaniel to the ferocious Bengal Tiger), and our favourite — dinosaurs! Velociraptor, T-rex, Stegosaurus and plenty more to flaunt a massive collection.
Their range of educational wooden toys engages tiny-tots in a fun-filled learning experience. So, grab an abacus, a set of dominoes, bead mazes or play Sudoku to pick their brains. For the love of automobiles, they sell toy car models like Audi A5, Chevrolet Corvette, Dodge Viper GTSR as well as a scooter. Appealing to children between the age of 2-12 years, the company assures that they're safe, so what's to wait for? Order on.
Apart from toys, their home and living products will make any room oh-so-fancy! Take your pick from quirky alarm clocks, LED night lamps with sensors, growing grass heads, doll shaped piggy banks, emojis on gift boxes and funky pillows. Take a look at the stationery section to find custom-made paper punchers, knives and cutters, tapes, stamps, and decorative papers to let your kid live their artistic dreams without worrying you. We're loving the paper holders, paperweights, desk organisers in funky shapes (Football paperweights, and metal boat bookmark? Yes, please! This is an affordable brand that is priced at INR 199 and upwards, so you don't have to spend a fortune on toys.
Pro-Tip
Tootpado also makes attractive luggage accessories from tags to locks and neck pillows to eye masks.
Comments