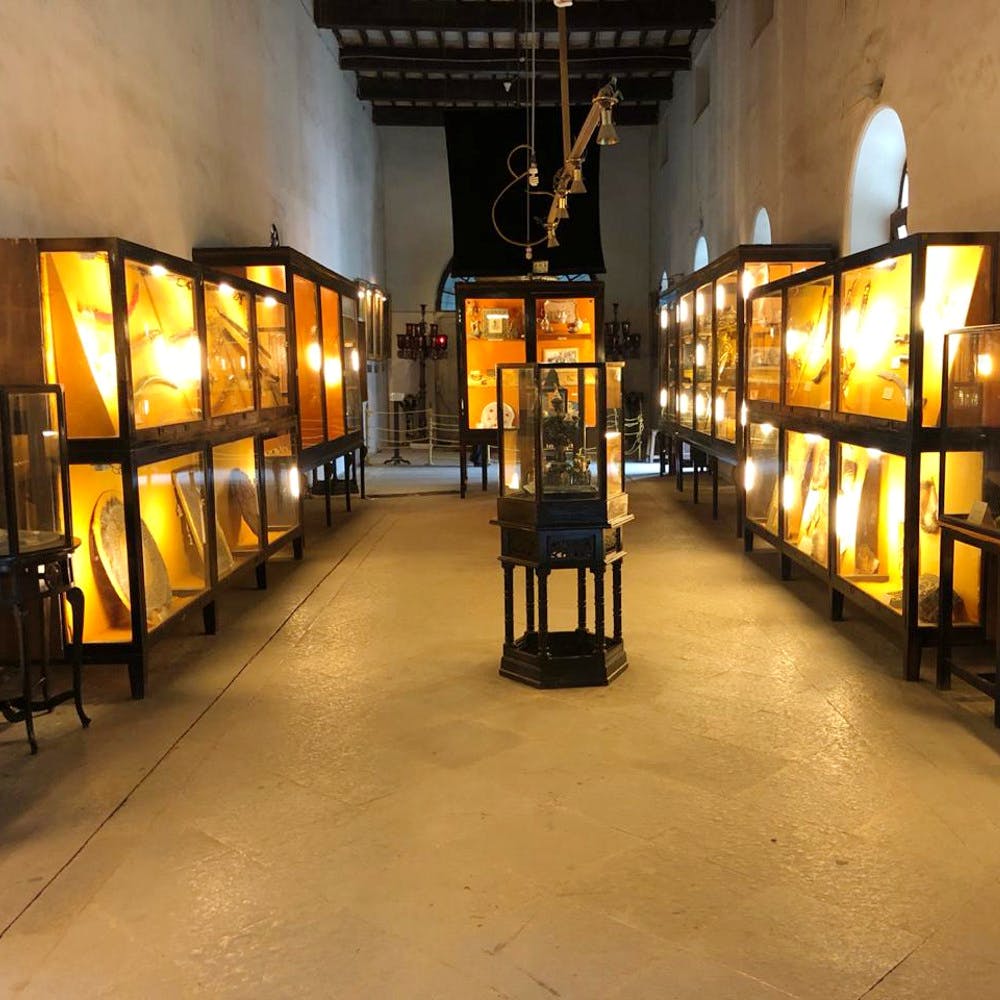 Go Beyond Charminar & Golconda Fort! Dig Into Hyderabad's History At These Places
Whether you're new in town or a local trying to delve into the history of Hyderabad, here's a list of offbeat places to visit that will quench your thirst for stories from our glorious past. So, go on an exploration and discover more love for the city.
Purani Haveli
Purani Haveli once used to be the Nizam's residence and it is close to Chowmahalla Palace. Turned into a museum now, it is a hidden gem of sorts and most people skip it on their visit to Hyderabad. Which makes it less populated than Salar Jung Museum or Chowmahalla Palace. But, it has an astonishing collection of the many gifts given to the Nizam, and the ensembles of the royal family.

Spanish Mosque
Built in 1906 by Viqar-Ul-Umra (who also built the Falaknuma Palace), the
Spanish Mosque
is evidently a unique piece of architecture in Hyderabad. Unlike the bulbous domes characteristic of regular mosques, it has Moorish architecture along with aspects of Islamic design.The minarets have spirals, and the centre has the crescent moon. The mosque can apparently host about 2,000 people at once and holds the graves of the members of the Paigah family. It has been well maintained, and can accommodate upto 2000 worshippers at once.
King Kothi Palace
This royal palace is where the seventh Nizam resided for most of his life. The Nizam bought it from its original builder, Kamal Khan, who had engraved his initials at the gate, corridors, windows, and doors which the Nizam then changed to stand for "King Kothi", literally translating to King's Mansion. It had three buildings, and a library too but over time they've either been converted to hospitals or demolished. However, it is interesting to note how the canopies over windows, intricate woodwork, and semicircular arches are mesmerising even today.
Paigah Tombs
Tombs of the noble Paigah family members are an iconic representation of the architectural excellence that prevailed in Hyderabad. The intricate inlaid marble carving of floral patterns, and other Indo-Islamic structures spread over a vast area, in a labyrinthine lane will teleport you to an ancient time as you walk through it.
Toli Masjid
Built on a raised platform, in 1671 AD — Toli Masjid is also called as Damri Masjid. The royal architect who built the Mecca Masjid was given a Damri (coin) for every rupee spent on building the Mecca Masjid, which he then spent on building this one. The elaborately decorated minarets are a treat to sore eyes.
Khursheed Jah Devdi
Khursheed Jah Devdi is a 150-year-old European Palace, in Hussaini Alam that was home to Paigah Nobles. Go here to witness the ruins of what once used to be a lavish building done up with chandeliers and carpets. The architecture is still intact and it's a beautiful spot to admire elliptical arches, and other elements of European design that has a lot of influence of Hyderabad in the era.
Comments