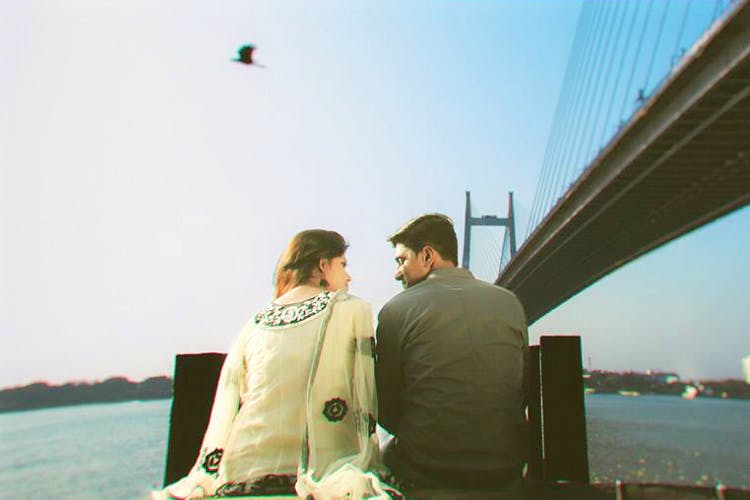 5 Instaworthy Locations In Kolkata Where You Can Take The Cutest Photos With Bae
Always wanted adorable pictures with bae to frame or to make your followers on Instagram jealous? Ditch the lakes and Victoria Memorial, these spots are so much cooler!
The Rajbari
Hustle a friend with an old haveli-type rajbari to let you have a photoshoot here. You'll find many of these old houses in North Kolkata. With an open courtyard and colonial feel, these ancient houses are laden with nostalgia and have been home to some of the most romantic stories in days gone by. Some rajbaris can be booked for a day, like the Alipore Burdhwan rajbari.
St Paul's Cathedral
The majestic church may not allow for photography inside its hallowed halls but the outside gardens also make for a grand photo opportunity. With the cathedral towering over in the backdrop and the well-maintained garden dominating the scene, get a romantic Romeo-Juliet princess theme shoot to treasure your memories.
Henry Island
A four-hour drive from Kolkata, Henry Island stands out from the other beaches because of its serene beauty. Long stretches of quiet beach, golden sand and clean water with not a soul in sight sounds like an ideal location for a beach-side shoot. The beach looks gorgeous not only in the dazzling sun but also at sundown when the plants scattered along the coastline make incredible shadows and silhouettes.
Sail Away On A Boat
Rent a boat from Princep Ghat and sail into the sunset with your partner and get some great shots of you both looking at each other or staring moodily into the distance. With the sun going down and both the bridges flanking you on either side, this evening shoot on the water will be uber romantic.
Helicopter Ride
Popcorn will arrange a helicopter ride for you and not just that – they'll even get you an adorable picture just before you get on the helicopter. Besides that, you can always get a click when you're up in the air. Call 098302 16162 for more information.
Comments