The information in this post might be outdated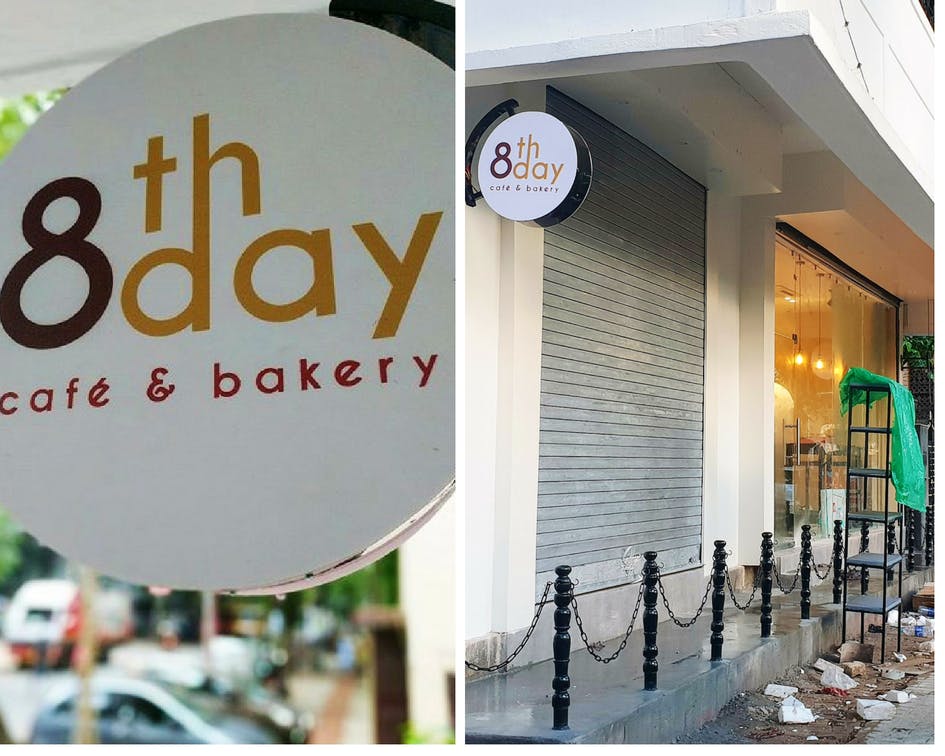 Kolkata's Cafe Hood Is Getting A New Entrant, And It's An Ol' Fave We Love To Frequent!
K-town's quintessential cafe hood (the area around Purna Das and Southern Avenue) is getting a new entrant, and you will be beyond thrilled to know who that is! One of our fave hangout spots and go-to cafes, the all-American 8th Day, is set to have a new address. 8th Day's new spot sits a few steps down Banana Leaf and Zucca Lounge, and overlooks the expanse of Vivekananda Park. Much like the first store, this one also sports pristine white walls and its store front is enclosed by a black chainlink post fence. We've been told that this outlet may have an outdoor sitting option in the fenced-off area (imagine outdoor winter evenings with a cup of their perfect brew!). The decor is not complete but the overall charm exudes a European vibe. Board games, menu, merch and knick-knacks will remain the same as their old outlet, but this new spot promises to offer a uniquely different experience that no other cafe has - a giant coffee roasting machine that will definitely transport you to coffeetopia with its aroma! It'll open sometime soon - we're waiting for September!
Comments