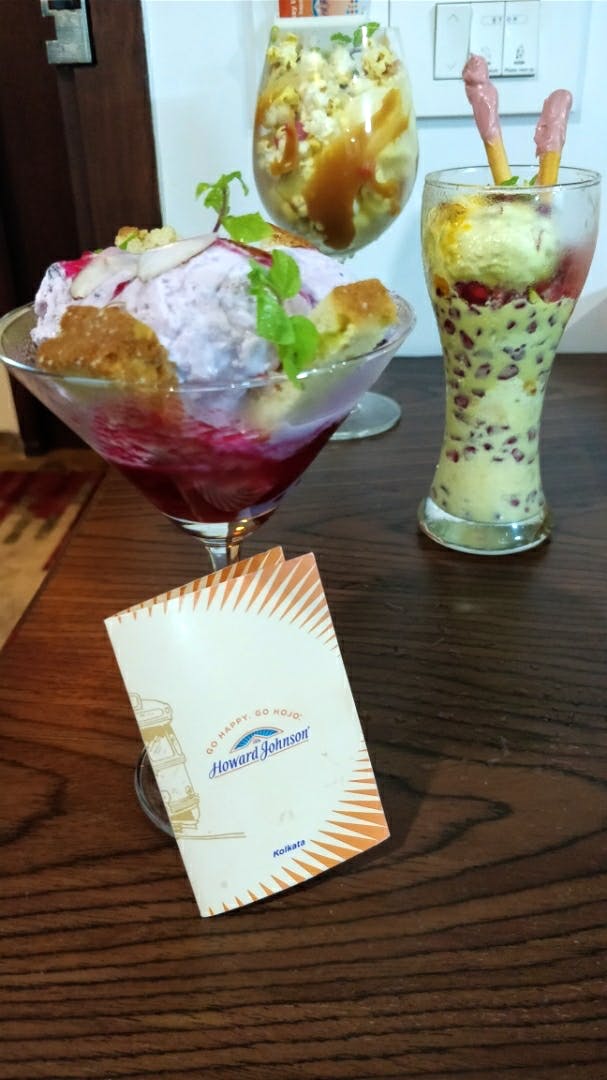 Howard Johnson In Rajarhat Is Serving Late Night Sundaes & They're Simply Delish
What Makes It Awesome
Howard Johnson is a newly opened hotel near the Airport in the city of joy has come up with a unique concept. They are serving late night sundaes for all those commuters, late-night travellers and also for Salt Lake sector five employees. Sometimes it's usual to have a late night ice cream craving and though there are many late outlets down south but for people living or working in late night shifts in places close to Rajarhat commuting to the south or central Kolkata is tiresome. But now the wait is over, Howard Johnson has come up with special sundaes to melt your hearts. Remember that these sundaes are only available between 11pm and 3am, every day and it's going to pinch your pocket by just INR 300 or so. The available flavours are - buttered popcorn ice-cream topped with caramel popcorn, waffle sundae, HoJo's black current shortcake nice ice-cream, Greenland kiwi delight, Bohemian nolen gur and chikki sundae, all-time mango madness and oreo brownie earthquake!
What's My Pro Tip?
Howard Johnson might be a bit difficult to locate so use Google Maps to navigate your way.
Anything Else?
Must try their oreo brownie earthquake sundae and buttered popcorn ice-cream topped with caramel popcorn, they're delish.
Comments