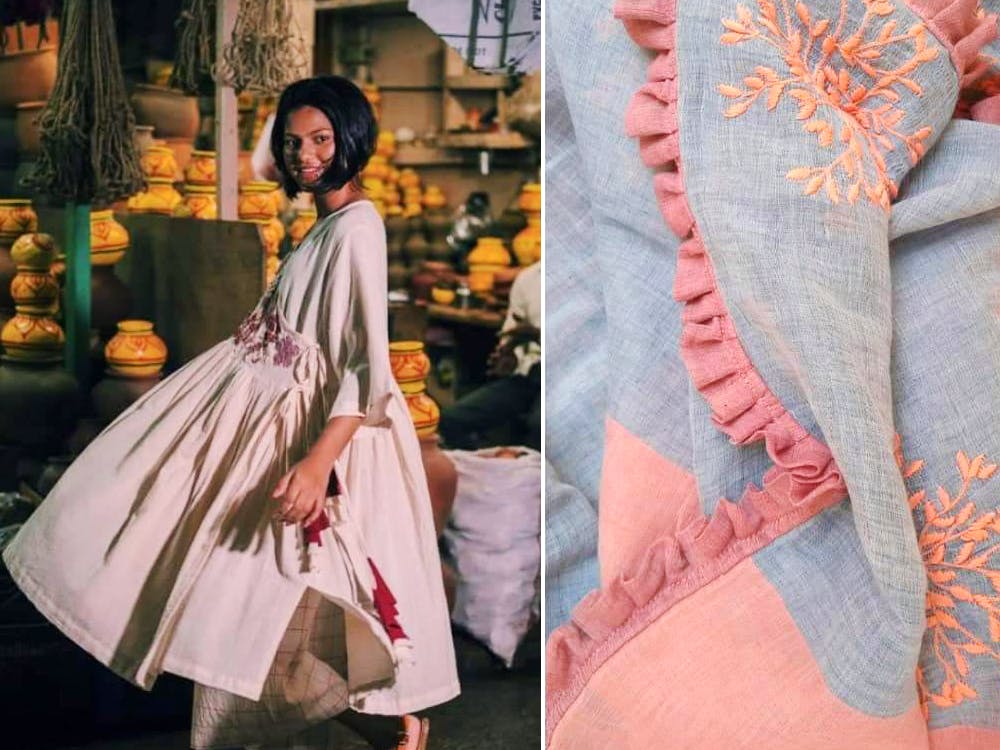 Add Lush Handwoven Dresses To Your Wardrobe With This Wardrobe
Shortcut
This Odisha brand's easy-breezy and casual, bohemian style dresses will remind you of many things - of holidays by the beach, of a 60s kind of Parisian elegance and your grandma's light cottons.
What Makes It Awesome
Have you noticed lately how Kolkata folks have been moving away from popular style trends and focusing instead on heightening individuality via local brands from the East? Check out the number of features we have done on these in the past few months. We have one more to add to the list - a brand from Odisha which radiate a unique style persona and artful elegant cuts. Galang Gabaan showcases avant-garde style with traditional threads - check out the easy-breezy and stylish sarees and dresses in linen (and blends of linen). Full of light textures, rich embroideries, delicate colours and handwoven lushness, these are made using old techniques, some from our rich adivasi heritage.
Galang Gabaan was set up by NIFT graduate Lipsa Hembram with an aim to promote Odisha's rich variety of textiles and handcrafts and make them more contemporary. The name 'Galang Gabaan' is in Santhali and it translates to creating something with love. Expect sarees and dress made with organic fabrics from Koraput in Odisha and beautiful and one-of-a-kind Santhal sarees. So if you are looking to add an eclectic urban aesthetic to your wardrobe, pick your dresses here.