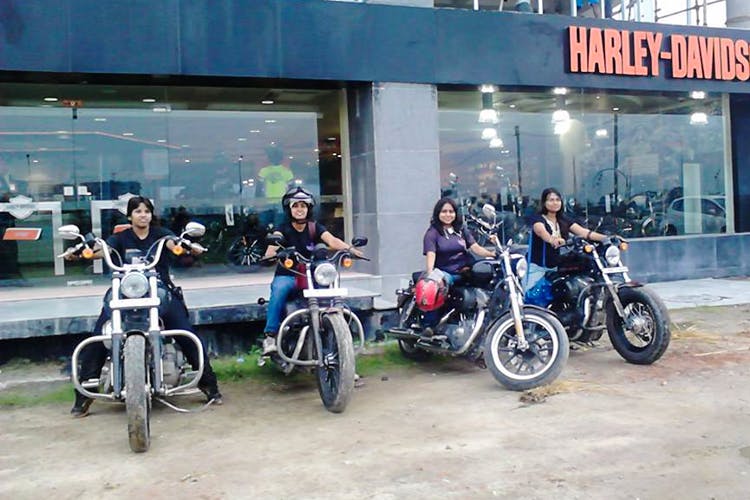 Gals, Join This Badass Women's Biker Club & Go On Amazing Road Trips
Shortcut
All you ladies in love with bikes and the ride, have you checked out Kolkata's only female biker's club, Lady Biker, yet?
What Makes It Awesome
If bike rides, adventure travel and road trips are your things, then join this incredible club and be a part of the cool squad. Started by Raima Samui Sarkar in 2011 along with Mohua Polley, Lady Biker was formed to bring female bike riders together and create a group to share travel experiences and riding tips. The bikers of this club bring their own bikes for rides and hold their meetings on the road. They do safety rallies, practice rides, and go on adventure trips. What makes them a super biker squad is their passion for travel and adventure. From Ladakh to Rameshwaram, Orissa to Rain of Kutch, the Lady Biker squad have been criss-crossing the country for several years now and have togged up more than 50 trips.
The biker ladies are emphatic about road safety and responsible riding. From practising road-safety rules to picking proper riding gear, these sassy ladies can't stress enough on road safety. Irresponsible riding and road rage are a complete no no. Apart from adventurous road trips, DIY maintenance workshops are organised so members get to know their bikes inside out, and can be a whiz at fixing problems while on a trip.
Comments