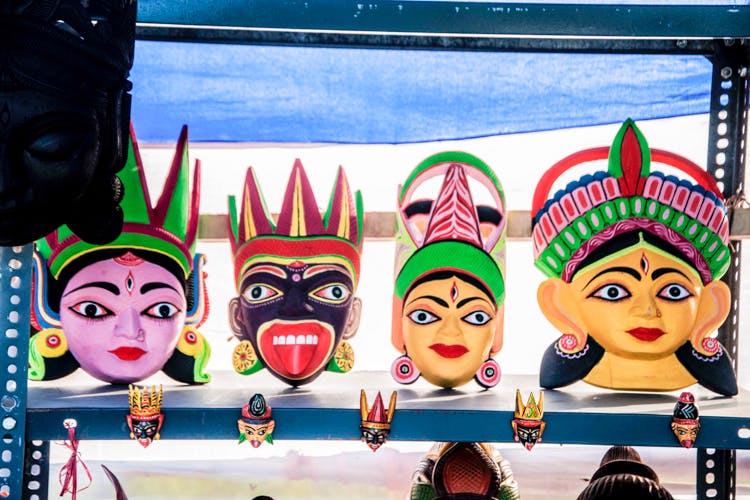 Gear Up For These Festivals Showcasing The Art And Music Of Bengal
Looking for an art and handicrafts-filled weekend? Or a great opportunity for school/ college goers for an excursion trip that takes in the art and culture of Bengal? Or are you an art lover wanting to participate in a workshop and see the process of making handicrafts? There are many festivals coming up in Bengal in the next few months that showcase the rich heritage of art and crafts. These also make for great opportunities for people in the craft business or designers to interact with all local artists and craftsmen directly.

Baul Fakiri Mela
At the Baul Fakiri Mela, you can listen to Baul philosophy, discourse and music, with 250 bauls and fakirs collaborating with International music bands from Israel and Czech Republic this year. It will be held at Tepantar, a unique theatre village with a four-acre campus. In the last few years, it has evolved as a dynamic cultural hub. Visitors can enjoy Baul philosophy, discourse and music at the multiple small gatherings and also enjoy the evening programme.
Mukha Mela
At the Mukha Mela, meet wooden & bamboo mask makers, pottery artists, basket weavers and other rural craft experts. It will be held at Kushmandi, a wooden mask makers' village. Explore the community museum at Kushmandi and folk dances and music in the evenings. The masks are affiliated to religion and are crafted as objects of devotion by the villagers. Also known as Gomira masks, they are offerings to local deities by the crafters. The masks depict the various characters of Goddess Kali in her indigenous form and also the mythical character of Hanuman.
Pot Maya
Naya is a village full of award-winning folk artists who have been around the world showcasing their works. Every year they host a festival called Pot Maya where people can learn about their patachitra tradition, making and listening to patachitra songs to know stories behind the paintings. You can also join workshops on natural color-making processes.
Bankura Mela
At Bankura Mela, explore Dokra craft of Bikna and the terracotta art of Panchmura, witness craft making, and interact with the artists, and enjoy evening folk festival. While you are there, explore nearby Bishnupur famous for terracotta temples, Sushunia Hills, and the weavers' village of Kenjakura.
Comments