The information in this post might be outdated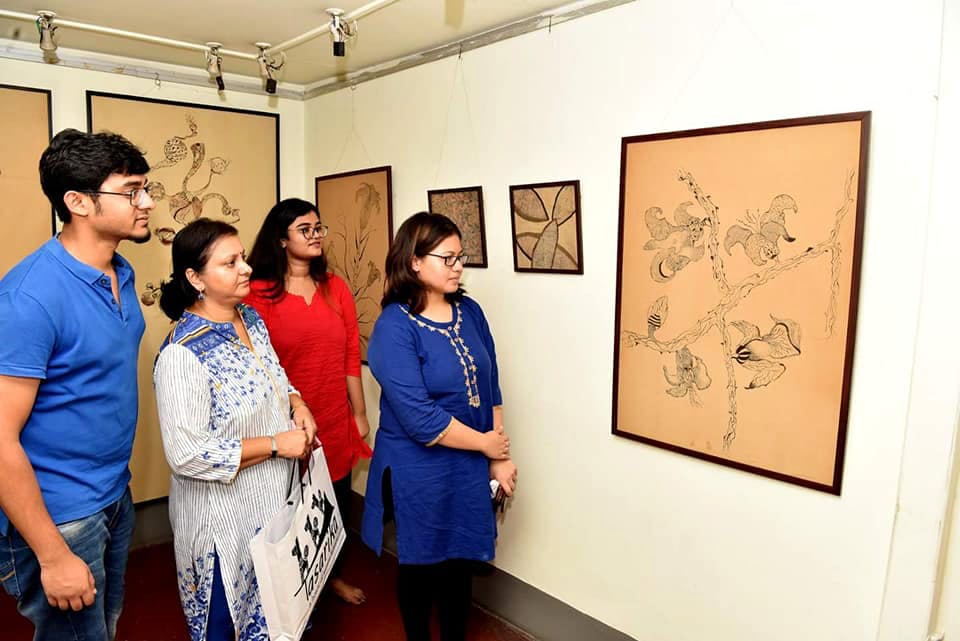 #LBBPicks: 7 Things To Pick Up At This Awesome Pop Up
Last week we had tipped you off about this fantastic exhibition Bahari showcasing some local artists and crafters selling artworks, home decor, clothes and accessories. We of course couldn't resist visiting it this week! The result? Bucket loads of binge shopping. We just couldn't wait to tell you what you will miss out on if you didn't go for this amazing event - and it gets over on Sunday!
Quirky, Fun Stationery
If you're a stationery addict who can't resist the lure of good notebooks or kitschy journals or fun bookmarks, then you must not miss this exhibition at any cost. Artist Smarak Roy's notebooks and notepads are binge-worthy. From the iconic red Routemaster buses to funky cacti, pretty swirls and pop culture graffiti, the covers make these notebooks and bookmarks irresistible. All priced reasonably between INR 20 (bookmarks) and INR 120 (notebooks), these come spiral bound with fabulous art paper with high-grade GSM papers inside.
Kitschy Graffiti Tees
Raving at FB and ranting out loud may be some people's choice of expression, but if you've got it in you to wear your mind on your shirt then hit Bahari without delay. From showcasing your state of mind to your political stance, Archee Roy has tees for every mood of the moment. Blockprinted or handpainted, these are great if you want to make a statement without much noise!
Pretty, Colourful Ceramics
Teal blues to rust browns, Juin Mayne's crafted ceramics are simply too pretty to describe. Crockery sets, fridge magnets and home accents - her range is perfect if you're looking for something pretty for your home. And if you're a fridge magnet hoarder (like me), then her creations (green Christmas tree to teal blue fish) will definitely charm your pants off! Prices start from as low as INR 100.
Chunky Jewellery
Pujo is closing in on us and if you're on the lookout for standout jewellery, Bahari is the place to check out. Afghan-style accessories to chunky statement pieces, they have a huge variety. Amp up your Pujo look with Rangili Jewellery's chokers, statement rings, thread-woven and metal necklaces.
Art For Your Home
With three Kala Bhavan art graduates (from Visva Bharati, Santiniketan) at the helm of Bahari's affair, expect some fantastic art. From digital to Kalamkari and woodcut paintings, the event is a must attend if you have an eye for art and want to pick some fab works for your casa. Prices of art works start at INR 1,000.
Printed Bags
If you're a bagaholic, then don't waste time and hit Baharai today! Totes, backpacks, clings and satchels, you will find a wide collection of bags from different Bengal artists. Try blockprinted totes by Soumi Banik to suit your everyday look and quirky backpacks by Prarthana if you want to kitsch it up. If you're the easygoing hassle-free sort, then the printed sling bags by Smarak are perfect for you.
Pujo Apparel
Still looking for that perfect saree or Pujo outfit? From Bishnupuri silk sarees to blockprinted stoles and handkerchiefs, you'll find a wide rang of apparel to pick from. Evening wear or day wear, Soumi's handpicked sarees are perfect picks for the upcoming festive season (from INR 800).
Comments