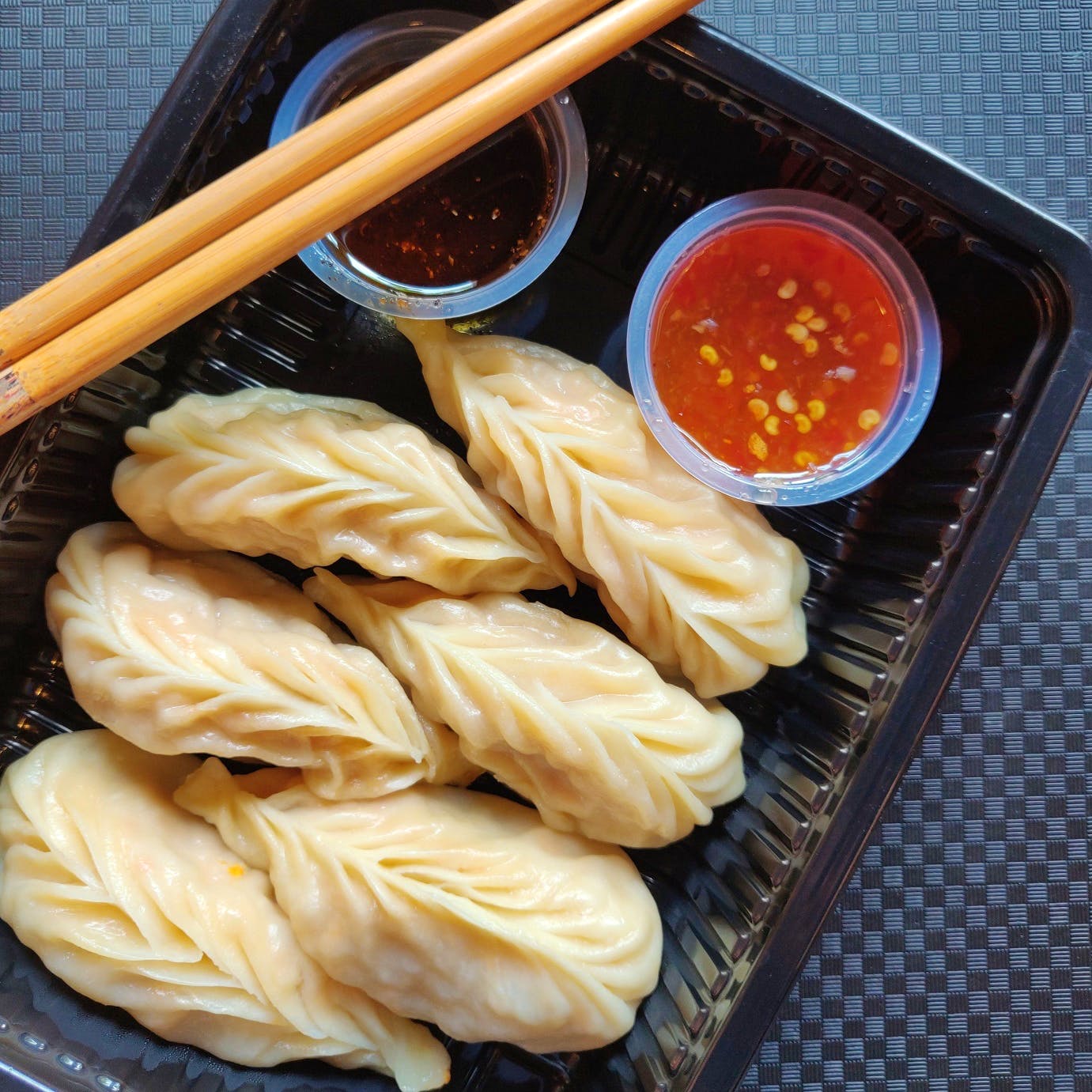 Momo Mia! Let Your Love For Momos Take You To These 8 Places In The City
If there's anything that can give Kolkata's famous kathi rolls and phuchka a run for their money, it's our Tibetan favourite - momos. Depending on where you are in the city, you can find momos that swing between classic and quirky, fiery and subtle. If your dil maange momo, here's where you should go!

The Blue Poppy
Blue Poppy's plump, tender and juicy momos pack a punch of flavours and hearty goodness. Doma Wang (founder) has often been dubbed as the Momo Queen of Kolkata, and rightly so. The momos at Blue Poppy are cult stuff. You will fall in love with the perfection with which these rounded pillows are made, served with red chilli and garlic chutney, delicate and bursting with flavours. Not a meat eater? There's the utterly comforting aloo cheese momos, a much-needed break from the regular cabbage and onion stuffing that vegetarian momos come with.
Denzong Kitchen
If you love momos loaded with cheese (make that lots of cheese), head to Denzong Kitchen. The most pocket-friendly outlet there is, thus a huge favourite with college-goers. The chicken fried schzewan momos are so juicy and flavourful that you will forget about ordering anything else from the menu. The momos they serve are pretty big in size and filled to the brim, so its quite likely that a plateful of these melt-in-mouth pillows will have you skipping a meal or two.
Momo I Am
Looking for the most innovative momos one can imagine? Hit up Momo I Am. They offer an impressive assortment of Tibetan and Southeast Asian dishes, with a section dedicated to our beloved momos. They have classics like the juicy steamed chicken or pork momos, and momos deep-fried or tossed in house-made sauces. Then there are the unusual numbers like the Hangover Spicy Momos, which come with a dollop of chilli oil-infused mayo on a bed of mash, and the chicken mushroom cheese panko momo. Don't miss the refreshing jhol soup momo, a Nepalese import - served in a flavoursome broth loaded with vegetables. They have four outlets across the city – in Lake Gardens, Golpark, Salt Lake and Rajarhat-Chinar Park.

Tibetan Delight
Tucked in a narrow, dingy lane near Elgin Road, Tibetan delight boasts of a rather loyal clientele who keep coming back for their momos and thukpa. So unassuming is this place that if you're new to the city, you will have great difficulty in finding it. When we say their variety of momos is endless, believe us. Choose from steamed, deep-fried or pan-fried momos (tossed in a fiery red Schezwan sauce) with chicken, pork or vegetable stuffing. You must try their chicken kothey momos (steamed on one side and fried on the other). There are a lot of Chinese dishes on the menu too, but the momos, with their glossy, soft casing and deliciously seasoned stuffing are the biggest crowdpuller.
Hamro Momo
Now old timers in Kolkata would definitely know about this place, it has been there for a number of years, but very few people still know about it. Hamro Momo is home to some delectable Tibetan food. It is a paradise for all meat-lovers, especially people who love pork. Their momos are different succulent and juicy , served with their in house soup, it's a banging plate of divine goodness. If you're a soup-lover, this place has some delectable variety of soups too.
Momo Plaza
With a streetside Chinese feel to it, Momo Plaza at Elgin has been a college crowd hotspot for ages. Their pan-fried schezwan momos are probably the best in the city and the gravy they provide is mouthwatering. The place has a normal ambience and the price is quite affordable. Go here with your squad for a nice, momo-filled evening. Feast on fried, deep-fried, steamed, pan-fried in chicken, pork and vegetarian varieties. We love their chicken and pork kotheys - flavourful, fiery and pocket-friendly.
Shim Shim
Another one from Doma Wang's stable. Located in a lane off Park Circus, this tiny, simple eatery has major Tibetan and Himalayan vibes – a wooden and red theme running through the room with pictures of the Hills, the Dalai Lama and more adorning the walls. With all our regular favs on the menu – thukpa, phalay, momos, chow and fried rice – you're sure to walk out with a happy belly. Beef appears on their menu unapologetically, and among the top picks here are piping hot beef momos - easily some of the best you will get in town.
Mamamomo
A tiny, homey place, where an open kitchen dominates the space so you can see your momos being made from scratch. The eponymous mama behind the recipes is Pemba Doma Kidwai from Darjeeling who is rustling up authentic Tibetan and Nepalese food using her grandmother's recipes. You'll get chicken, pork and veg momos in steamed, pan fried and 'momo chilli' variety. The momos are bite-sized perfection — some of the best we've had in the city. Perfectly portioned with wafer-thin pastry and generously stuffed with a succulent filling. They also do a tender pork momo which is sinful (ask for the kothay or pan-fried variation). Another huge plus is that unlike most joints, they have eight momos to a plate. And the prices are super-affordable!
Comments