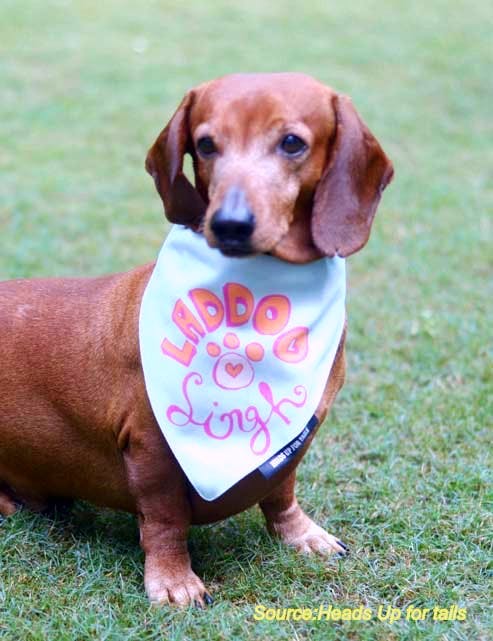 Bring joy to your pet this festive season.Check out these 5 online pet stores delivering in Kolkata.
What Makes It Awesome
Pamper your pet with delightful accessories from these five online pet stores. All of them deliver anywhere in India and also to Kolkata. From shoes to apparels and pet toys, they have it all. 1)Heads up for tails- A treat for pet owners who love to customise their products. You can get personalised collars ,bandanas and more at their shop. Pet names can be embossed on the accessories and you can choose any design you like, even design on your own. Explore more here. 2)Petsworld- Find solution to any veterinary problem at Petsworld. Their pet blog is a treasure trove of handy information about pets, much like an encyclopedia for dogs. Check out their online store here. 3)Loyalpetzone- The extensive range of doggie food, delicious treats , shoes and accessories at their online store are a pleasure to choose from. You can get numerous imported products like cat scratching posts, dog toys and more here. A delight for buyers in Kolkata especially as they provide same day delivery in and around the city. To shop online, visit their website here. 4)Petshop18- Not just for doggies and kitties, they have attractive stuff for rodents, fish, birds and rabbits as well. Check out their online store here. 5)Mypetshop - A comparatively newer entrant in the pet industry , they have what every pet owner needs from daily dry food supplies to treats. Not just pet products, you will find good pet friendly hotels for every location in India at their site. Visit them here.
What Could Be Better?
Delivery times for some of these stores who do not have physical presence in Kolkata may be longer.
What's My Pro Tip?
In case you are buying consumable food items like dry food or treats , make sure you ask the expiry date of anything you want to buy before ordering via phone or mail.
Anything Else?
Are you aware of more online pet stores that deliver in Kolkata apart from these? Let us know in the comments below.
Also On Heads Up For Tails
Comments