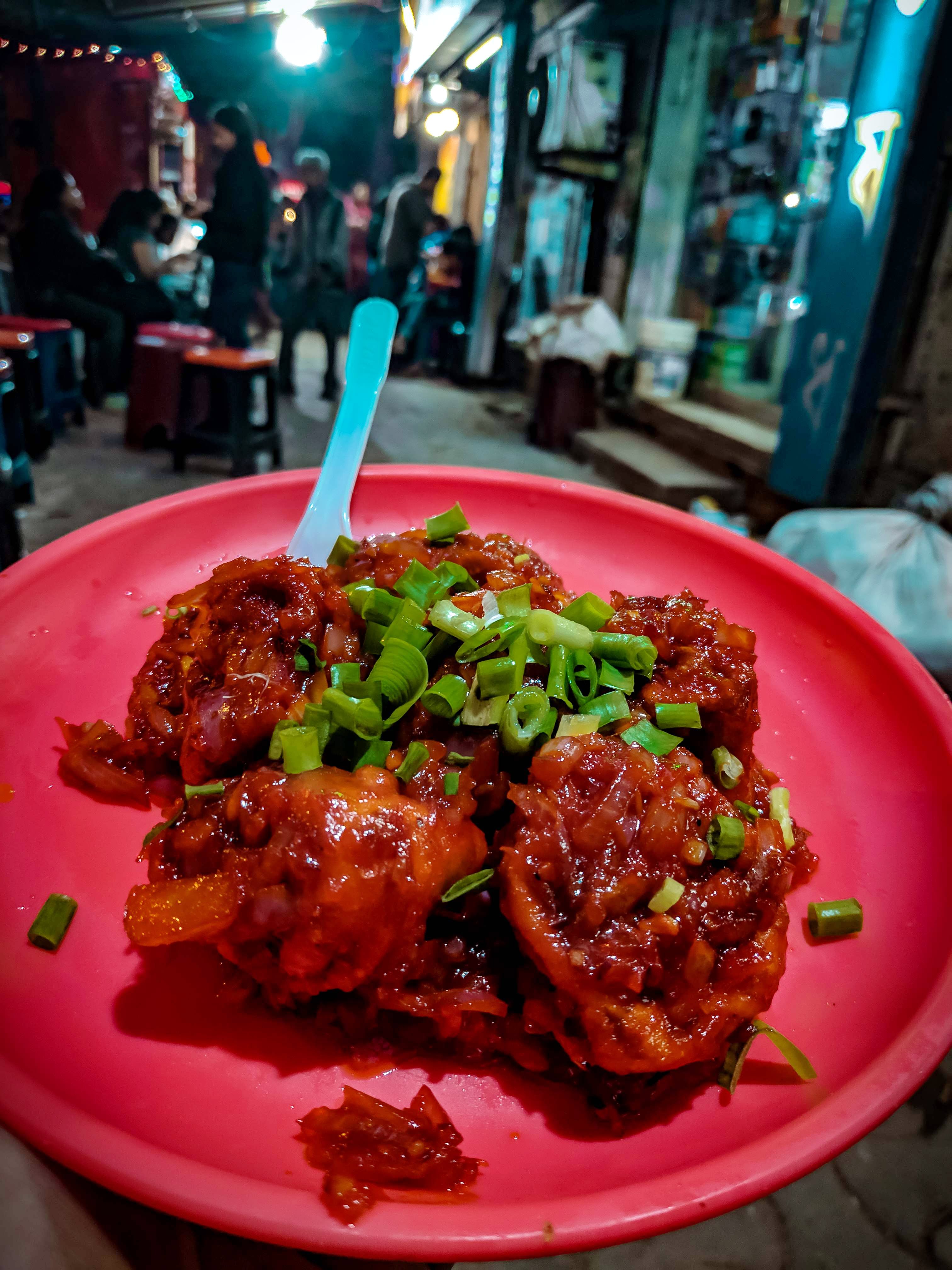 Craving Street Food? This Is The Place You've Gotta Be At
What Makes It Awesome?
Poulami Bose: This eatery located just opposite Khudiram Bose Central college is where you should be heading next to eat top-notch food at prices that are even below reasonable. °Pan Fried Chicken Momo: The momos were soft and juicy from inside balancing it well with the crunchy outer layering. The red sauce had that correct amount of garlic and spring onions which made it quite brilliant a snack. Pocket Pinch: ₹75 ° Tai-Pao: Many of you would be wondering what this is so let's not take more time. This is an absolute favorite because of its uniqueness and beautiful blend of flavors. This is basically a huge bun filled with minced meat topped with an egg and is enough to fill 2-3 people very easily. Pocket Pinch: ₹60 °Chicken Falae: This is basically a big-sized fried momo which is quite beautifully made. It's definitely worth a try. Pocket Pinch: ₹40 °Chicken Shyapta: This was just delicious! chilli chicken cut into pieces and pan-fried in an onion-garlic-capsicum sauce mix, just made our day. It was absolutely delightful. Pocket Pinch: ₹130 °Butterfield Vegetable Chowmein: was not an ordinary Chowmein. This had a beautiful texture with its fresh pan-fried vegetable giving it the right amount of spice. Pocket Pinch: ₹35 Would really like to recommend this place!
What Could Be Better?
Needs more seating, and can be more hygienic.
Comments