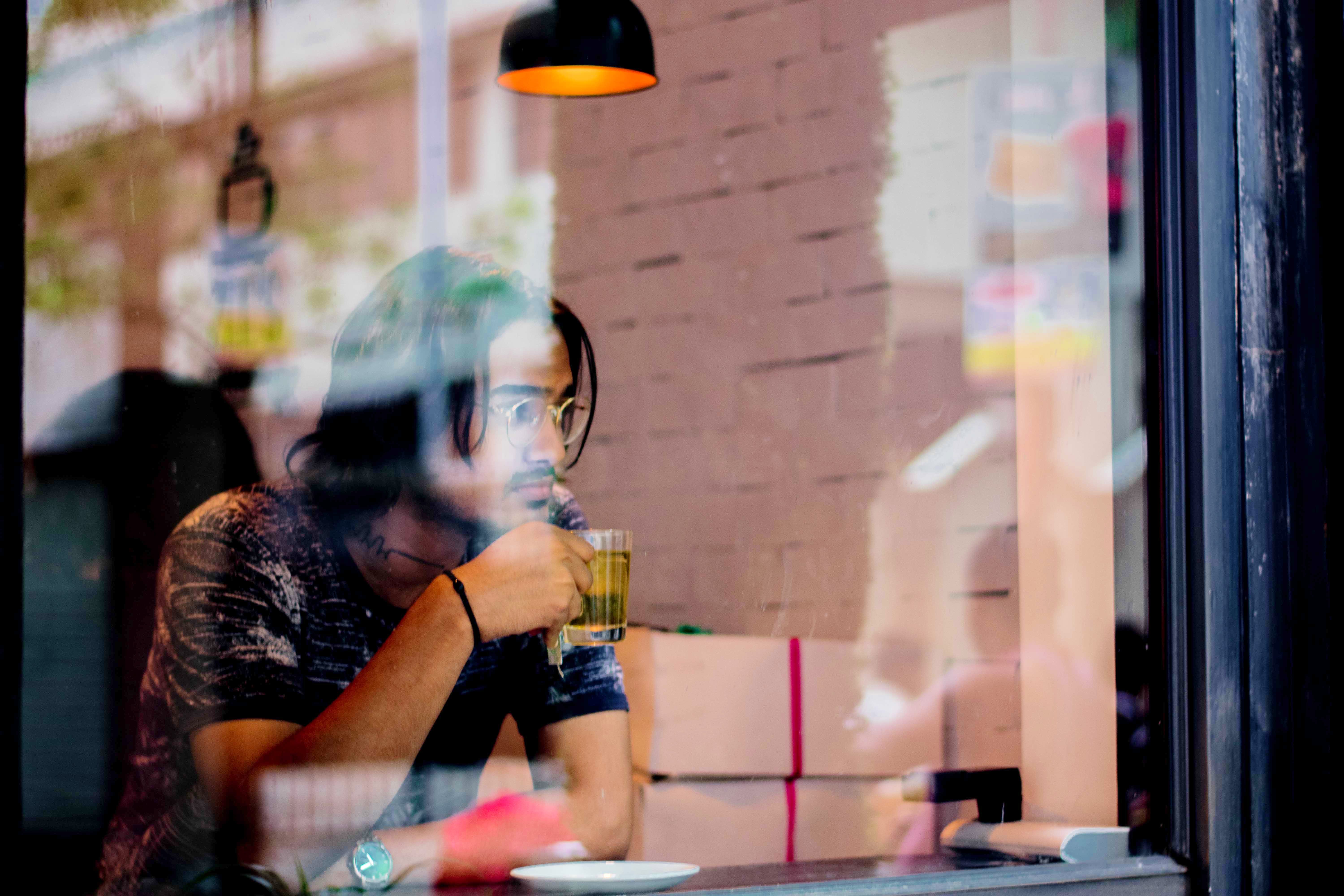 10 Insta-Worthy Cafes In Kolkata That Are Perfect For Date Night
Check our guide to the cutest cafes in Kolkata that are the perfect places to relax, get your caffeine fix and light up your Instagram feed.
Sienna Café
Ideal if you are health-conscious, Sienna Café is every millennial's dream café. Known for its fresh avocado tortilla salad and a list of beverages to choose from, this café is always full in the evenings. Straight out of Pinterest, we loved the outdoor seating, fairy light decor and the vibe of the café. Don't miss out on the attached store where they sell their own brand of clothing, jewellery, ceramic bowls, plates and stationery, motives, and bags.
Mrs Magpie
Mrs Magpie is the kind of place that makes you smile — the pastel wallpaper, adorable details and decorated cupcakes will make you pull out your camera right away. The hot chocolate is a must-try on a rainy day. Their newly expanded menu has options for the perfect high tea. 
8th Day Café
Frequented by travellers, this little corner café is the perfect place to go for a cup of lazy caffeine. Pick from their selection of board games if you're out for a fun time with friends. The giant chocolate chip cookies and lemon drops will melt in your mouth. The freshly made bagels and cinnamon rolls are pure indulgence.
Paris Café
Obvious from its name, Paris Café's French theme is on fleek. This place is a photographer's heaven with all their desserts from the rainbow cake to the red velvet cheesecake being super photogenic. If that doesn't tempt you, the savoury goodies like the Mac and Cheese sandwich and the Mushroom Crepe will. The Ballygunge outlet is small, so try to visit the others for the best experience.
Artsy Cafe
Kolkata's first art cafe Artsy is right on spot when it comes to adding oomph to your date. An indoor faux gazebo, white-washed indoor walls lined with fab artworks, minimalist decor easily give off a European piazza vibe make for a perfect intrusion-free romantic date. Kitschy notebooks to rare Peter Pauper books and amazing tea, Artsy is sure to keep you coming back for more. And the slice of window collages wall outside is another stop that you simply cannot miss to take a selfie with bae.
Zee's Coffee Shop
It's a tad small, the space but it's cosy, and has great music and coffee. Our favourite thing about the coffee shop is the giant glass windows overlooking the residential street of Mayfair Road. There are tables pressed against the windows so you can enjoy your hot cuppa while bathing in the winter sun and watching passers-by stroll along. It is run by owner, coffee-lover and constant-smiler Zareen who also happens to have a degree from Le Cordon Bleu. Come here on Sundays around 4 pm when Zareen and her music producer and DJ husband Varun Desai set up a musical evening with old vinyls. With two rare Technic 1200 turntables in the house and several rare vinyl records in Varun's collection, Sundays are when you can catch popular city musicians bring in their music of rock, funk, jazz and hip hop and spin the vinyls.
The Tea Place
Stepping into the delightful The Tea Place By Manjushree made us feel like a Duchess on a winter afternoon with a pot of tea, a light snack and a book, taken privately in her boudoir. Or like Lady Mary in a fancy-schmancy high tea affair in Downton Abbey. The two-floor tea boutique looks like a Brit tea rooms with its old-fashioned English high teas and dainty china cups. We love the front section with large windows, high-back lounging chairs and shelves full of books.
The Cafe Store
First off, the very European seaside look of The Cafe Store will draw you in with bright colours and large windows. Once inside, plonk yourself down at one of the window-side seating areas. Although, short on space the cosy interior and the winding wooden staircase to the upper floor makes you feel like you're in some hill station cafe. While you are there, you and bae can pick the six strings and entertain your gang or doodle on the black board.
Lighthouse Cafe
A visual arts space centred mostly on photography, The Lighthouse is tucked away in one of the narrow lanes off Prince Anwar Shah. Walk through the large gates and you'll come to the black wooden deck of the cafe-cum-bookstore that's an extension of the visual arts school (running workshops, residencies and exhibitions) that stands on the first floor. We fell in love with the gorgeous artworks that don the space, the upcycled furniture strewn around and bare brick walls offsetting the plastered walls. The look is minimalistic and aesthetically rich, very Scandinavian, with none of the ostentatiousness of commercial art galleries.
Travelistan
Every nook and corner of Kolkata's first ever travel cafe will incite some serious wanderlust, starting with the wall outside with a quote by famous American hiker Christopher McCandless (above a poignant picture of the rusted van he was found in): "Happiness is only real when shared". Step inside, look up and you will see a colorful world map on the ceiling and running around the rim are figures from Tintin comics ostensibly to get to point X — which is Travelistan. Owners Paromita and Arijit feel there's no traveller as big as Tintin. Look out for the sprawling intricately detailed ink sketches of Kolkata by renowned artist Rathin Mitra. And the framed photos of landscapes, mountains, birds and wildlife sent by by friends and travellers. In a couple of corners, they have strung up headlights from a Jeep, one of the most favored vehicles for driving through rough terrains.
Comments