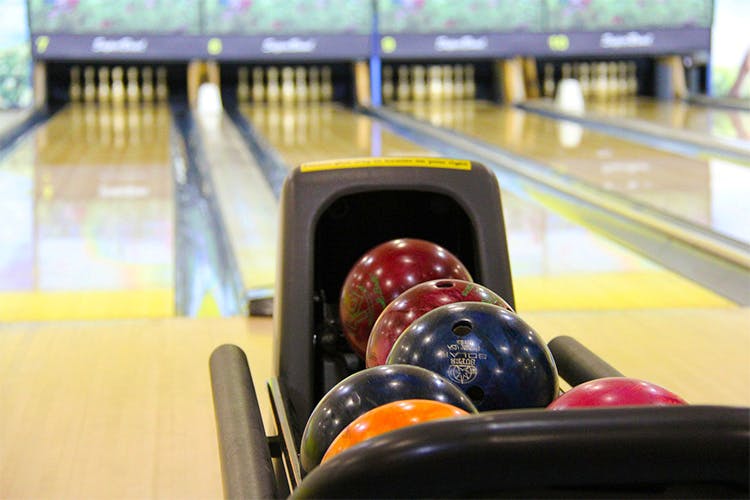 Weekend Plans: Gather Your Squad And Hit Up These Bowling Alleys
Feeling burnt out mid-week, or looking for a fun activity to indulge in with your bae or BFF? Head to these bowling alleys in Kolkata for some good old fun.
Nicco Super Bowl
Without a doubt Nicco Super Bowl is one of Kolkata's best bowling alleys. And they organise tournaments as well (like The Telegraph in School Inter-School Bowling Tournament and Kolkata Bowling Championship). Entry will cost you INR 60. One game is priced at INR 120, two games will cost you just INR 170.
There are several other game options available here, including pool and air hockey.
V DEN By Vedic Village
Located in the serene Vedic Village, V Den is the answer to all your bowling needs, if you're looking to make an entire day's outing out of it. There is an entry fee of INR 257 per person, and a fee of INR 265 per game per person.
Space Circle Club
If you are willing to shell out a three-month membership fee, you can gain access to India's first club with a four-lane bowling alley from AMF, United States. It's an extravagant bowling alley, in addition to a hefty membership fee, you'll still have to pay for each game of bowling, and the fee for your guests will be higher.
If you get hungry, don't worry, there's a fast food counter to keep you refuelled. And, if you don't want to shell out a three-month membership fee, ask around if anyone in your circle is already a member and can take you along as a guest.
Amoeba
Centrally located at both Spencer's Mani Square Mall and City Centre 2, Amoeba's Bowling Alley is affordable at just INR 190 per person, without any additional hidden fees, and, there are lots of other fun activities available on-site, including arcade gaming.
Consider planning a day-long outing, consisting of shopping, eating out, watching movies and bowling; after all, you're going to be at the mall.
Comments