The information in this post might be outdated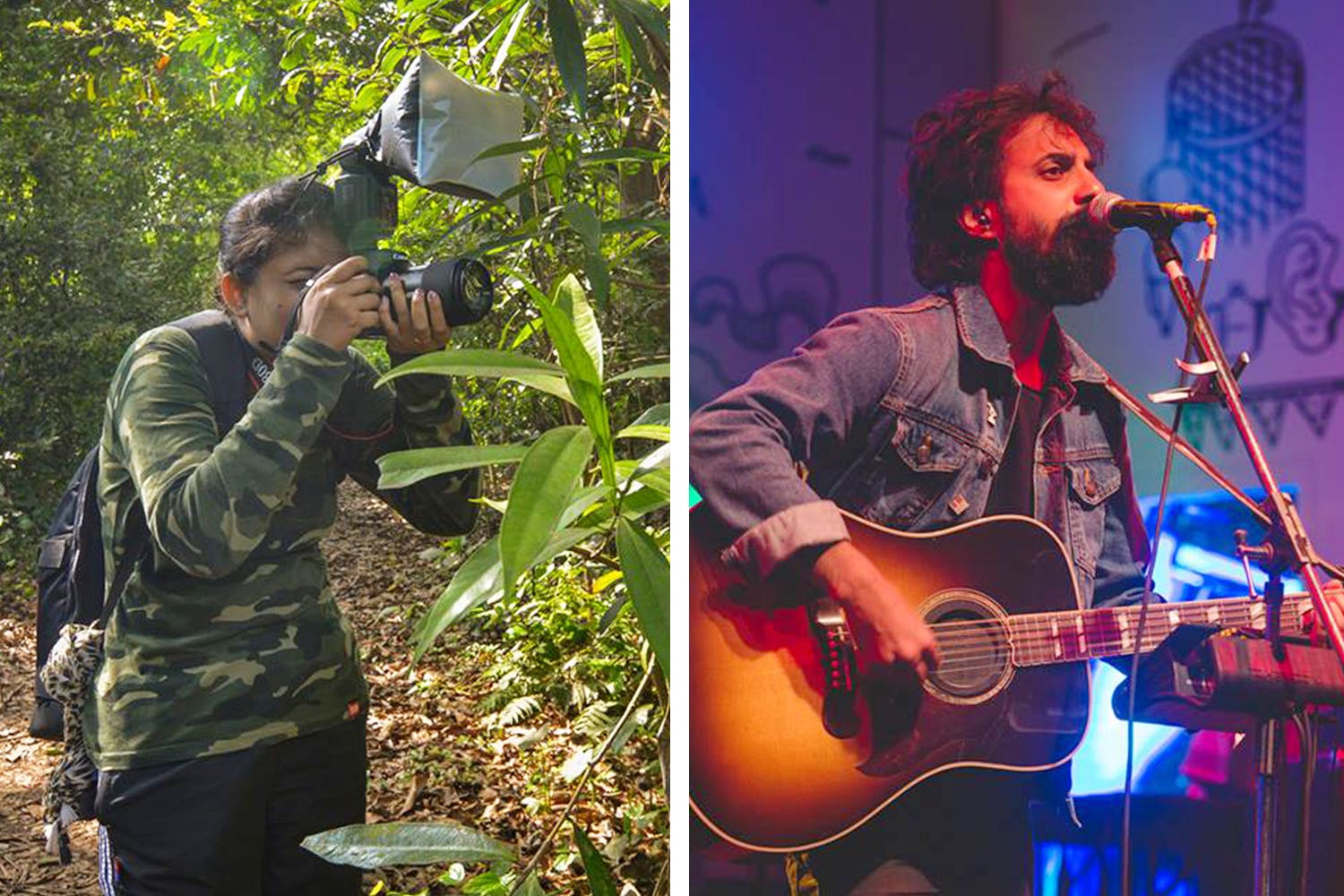 Music Gigs, Art Shows, City Walks & More: What To Do This Weekend
Plan your weekend with our list of eight events.
Music Makin' #Mood
Get coasting on the weekend vibe with some rock and rock n' roll as Ankur &The Ghalat Family (ATGF) takes over Someplace Else at The Park. Known for their Hindi and Urdu ballads set to folk rock tunes, ATGF will rock your night on May 19 at The Park's most popular watering hole from 9pm onwards. More info here.
Shake Your Thang
Perfect your dance moves at a five-day dance workshop at Birla Academy of Art & Culture with eminent dancers. Starting on May 19, the workshop will go on till May 25 (Sunday and Monday will be off) and will train you in classical dance forms like Odissi and Manipuri. Open to all above age six, the workshop is broken into chargeable sessions, and you can enroll for whichever you like. Look here to get more deets.
Catch A Movie
You've probably already watched Deadpool 2 or are planning to. We suggest you avoid the weekend moviegoers rush and head over to the American Centre this Saturday to catch the screening of the film Frost/Nixon. We know press freedom is important and that is why watching this Ron Howard (yeah, the same one who directed Apollo 13) movie retelling the post-Watergate television interviews between British talk-show host David Frost and former U.S. president Richard Nixon is vital. Get more deets on this here.
Chat With An Ace Journo
NDTV India's seasoned journalist Ravish Kumar is coming over to Kolkata this Saturday to talk about journalism, politics, our country and his book Free Voice. Join in on this conversation at the Oxford Bookstore on May 19 between 6:30 – 8 pm. Get more info here.
Weekend Photowalk
Join this popular photo walk project from Mumbai to go around the city and spot animal and plant life to know more about our city's biodiversity. DCP Weekend Photowalks project, started in 2013 in Mumbai, and they are planning to take you for a walk this Sunday around Central Park to help you refine your nature and wildlife photography skills. So, wait no more and get packing your camera. Check here for more deets.
Masterchef Kids
JW Marriott is back with another amazing culinary workshop for your little one this Saturday. And this time the toddlers are gonna learn to make s'mores and other delectable desserts. Check here for more details and quickly sign your kid up.
Midnight Walk
All you adventurous women there who want to explore your city better, this walk is gonna make your weekend bright because it's at midnight! Join Let Us Go and other such cool women like you and get traipsing around the town in the dead of night for five long hours on May 19. For more, check here.
Open Art At Artsy
Get high on art with Artsy this weekend as they host open house art with Art Fervour on May 19. Head there to enjoy a fun relaxing weekend of arting, talking and listing to some throwback music. Check here for more deets.