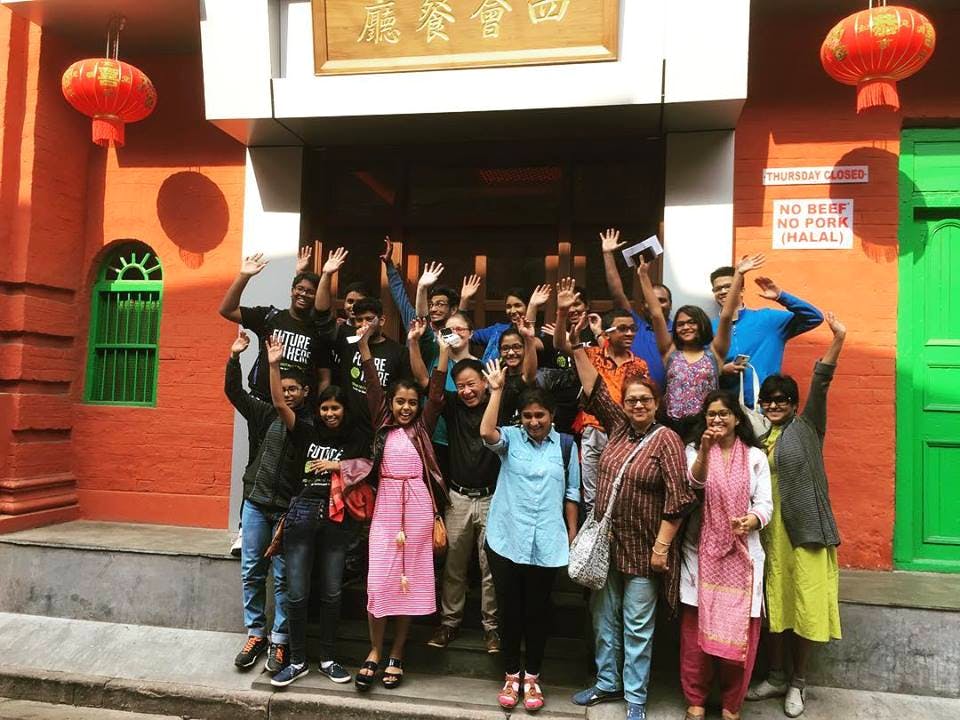 Wanna Expand Your Social Circle? Join These Groups And Make New Friends
Bogged down with work and spend most of your free time catching up on Netflix? Why not give your reclusive couch potato status a break and add some new names to your little black book of pals? We've zeroed in on communities and places that'll help you expand your social circle beyond your weekend gang, and meet interesting folks you'd otherwise never cross paths with.
Calcutta Heritage Walk
If you're the sort who loves long walks and cultural history of a place, the tours organised by Heritage Walk Calcutta (HWC) are the perfect place to begin. Why explore the city alone when you can do it with a bunch of like-minded people and also pick up interesting facts about Kolkata? A great community of passionate city explorers, HWC can be your place to meet new people and make new friends.
Kolkata Food Trotters
Foodies, the Kolkata Food Trotters is your chance to eat good food and meet cool folks. A community given to discovering home chefs and hidden food spots through food trails, this one lets you meet enthusiastic foodies. Better yet, their pop-ups feature open mics, and they also collaborate with a children's welfare NGO.
Book Lovers Club
If you do all your exploring via books, it may be a good idea to make a friend of a fellow bibliophile. Join the Book Lovers Club to meet bookworms and talk about new books, listen to great recommendations, write up reviews and a whole lot more.
Rhythm Divine Poets
If you are a fan of verse, join Kolkata's most popular poetry society Rhythm Divine Poets for poetry readings, open mics and contests. It is known to have space for both performers and non-performers.
Calcutta Photo Tours
Photography's always been your mojo? Meet new folks who share your interest and may be even help you with some tricks at the walks and meets organised by Calcutta Photo Tours.
People's Film Collective
There's a reason why you've become a slug at home - you're a film buff through and through. But that's no reason to overwork your PJs, especially when there's a community of film buffs waiting to welcome you. The film screenings and discussions organised by the people-funded community of People's Film Collective is where you can watch radical films and meet some amazing folks.
Throttle Shrottle
Love long drives on a bike with the wind in your hair? Catch up with some cool biker folks at Kolkata's open-air biker cafe, Throttle Shrottle. Who knows? You could pick up some rad tips for the next road trip. And even end up finding that biker trip pal. It's open 24/7 and is pet-friendly.
Comments