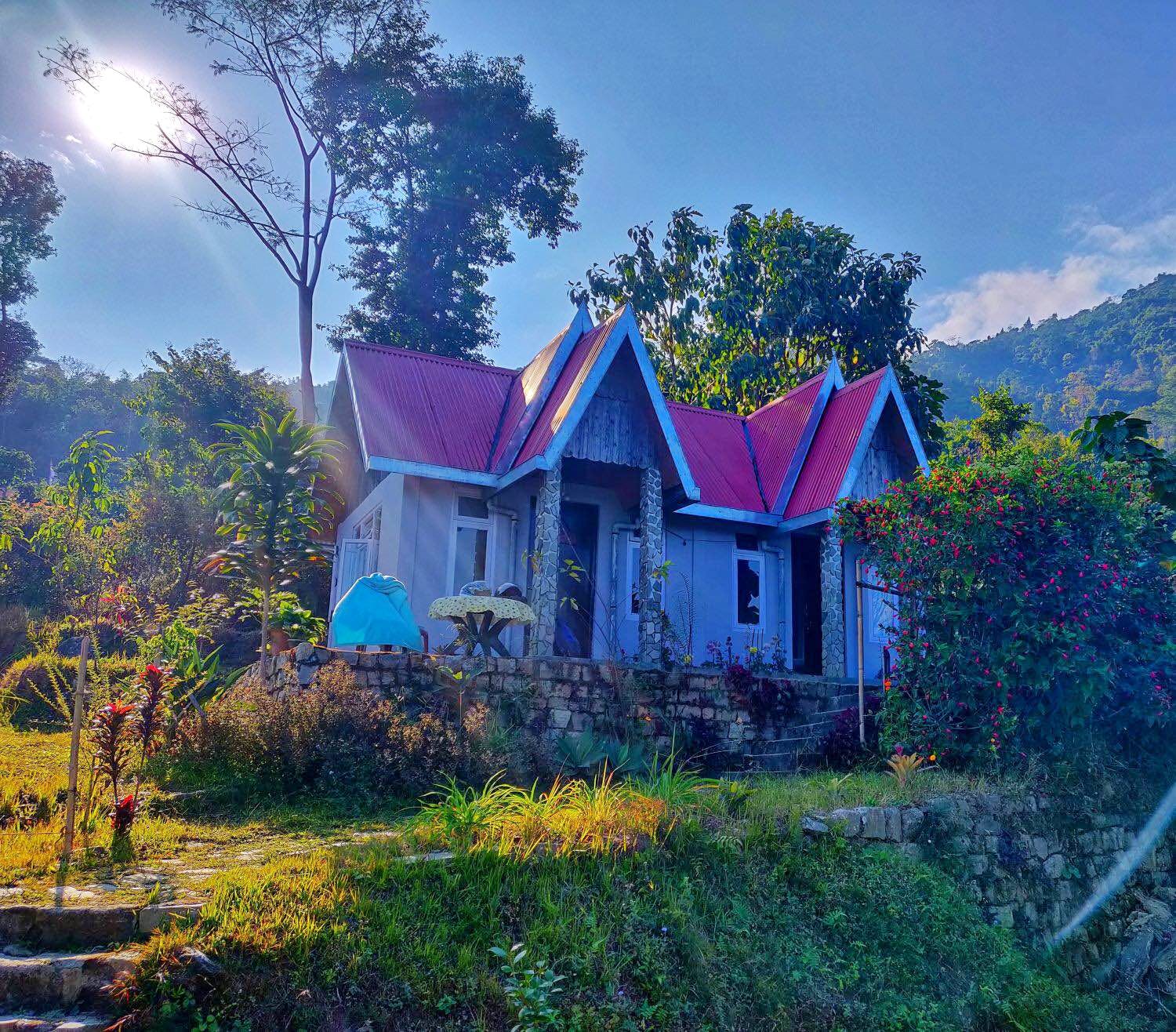 From Darjeeling With Love!
What Makes It Awesome?
There are two getaways that people love the most, the beach and the mountains, the truth is, the mountains are where you can really unwind, you can be with nature in a way no other locale can promise. The next time you plan a mountain holiday, don't make it the usual, make it unique, make it unusual. Go a little further and experience a lot more, head on over to Darjeeling and stay at the pristine, family run, homestay, Auks Farm. Auks farm is a tribute to the black and white flightless bird 'The Great Auk' that became extinct in the mid-19th century, driven extinct by human cruelty and carelessness. Auks farm was a dream of the family patriarch, Late Mr KB Subba and his retirement plan when he bought the farmland but unfortunately, he passed away before realising his dreams and thanks to his children, Auks Farm was born in December 2014. 'Auks' also comprises of the initials of the four family members – son Ashish, mother Usha, late Mr KB Subba and daughter Sushmita, adding to the loving family feel at the farm! Apart from the stellar beauty that nature has blessed upon the location, there are amazing activities to pursue while you're there. I suggest you take a day to soak it all in, the air, the sweetness of the sun and the untainted breeze and then start with the tour of the Rangli Rangliot tea estate and a tea tasting, nothing like a cuppa where it was cultivated. Follow that with a Monastery tour and the hidden trails of Kalimpong, not too far from the farm, keep day 3 for a bit of adventure and choose rafting on the river Teesta or angling if you prefer a bit of leisurely fishing, I say you do both while you're there. This could well be a week-long sojourn, since a day at the Darjeeling village is essential, from how the village folk live and how they eat, marvel at how sustainability is a way of life there and not just a keyword we would all like to adopt. The village community experience is revelatory for city dwellers and it may just want you to make this a yearly holiday. Keep the last couple of days for paragliding and time at the Pine View Nursery where you're likely to encounter flora you never knew existed and that's the beauty of time at Auks Farm, the potential of surprise. This nursery is home to almost 1500 varieties of cacti ranging from just Rs. 20/- to an extravagant few lacs. This place is a must visit for all the plant lovers and has also earned a reputation as being one of the finest Cacti nurseries in Asia. Whether you're looking to get away from it all or experience something entirely new, both purposes are served at a homestay that grows their own food, cooks and serves local cuisine and is done up like an international mountain retreat, with all the comforts of a commercial property without the commercial trappings. Sushmita, one of the founders is usually there and she is great at making natural products like soaps and balms, from herbs and flowers she grows herself. She has pottery and crafts workshops on a regular basis, in case you don't feel like leaving the property, most guests actually just want to stay put anyway, it's that soothing! Don't forget to ask for their homemade products, especially the pickles, they make them with chicken and pork, it only gets better and it's likely to become a habit!
What Could Be Better?
Such a beautiful place that nothing needs to be better.
Best To Go With?
Family, Big Group, Bae, Kids
Ask Parul a question