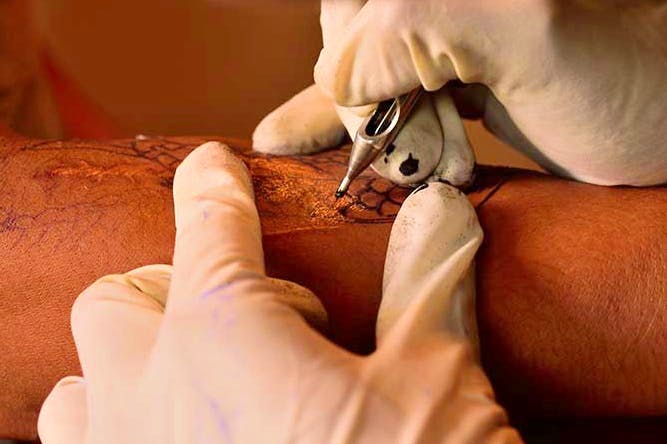 Get Inked At This Freehand Tattoo Studio In Kolkata
Shortcut
Tattoos are one of the oldest forms of art and we have seen a rise in the number of people getting inked. Here's why Tattoo Creed stands out in the crowd.
What Makes It Awesome
Whether you're looking for a discreet design or a larger one, Tattoo Creed has the sharpest needles in town – the studio's founding artist, Patrick Lepcha, has been making independent designs for 13 years now. He does his designs freehand without using any tracing tools. The designs are derived and inspired from a range of genres including Gothic, tribal, modern and traditional. Go for bold tribal designs, or saturated black graphics and first-rate shading, or for an incredibly intricate, modern tribal diagram. The rates vary according to design and size. They will also fill up old tattoos and scar marks.
Pro-Tip
Want to learn the tricks of the trade? Tattoo Creed has a 6-month training course. Check out their website and their FB page for more deets.
Comments