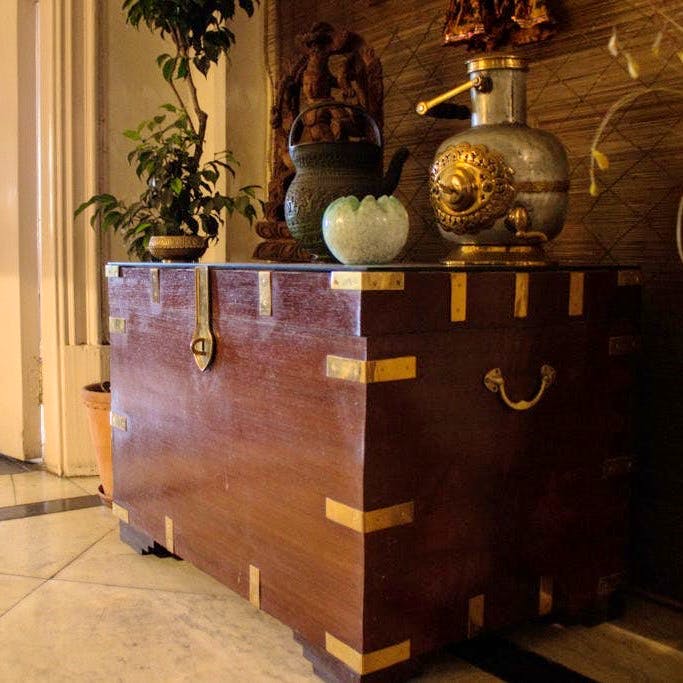 Get The Antique Look
Bomti has used a lot of antique wooden furniture and you can take a leaf from this for your living room. Small table trunks, side tables, recliners or chairs can add an elegant element to a contemporary space if placed thoughtfully. The filigree-worked wooden Kashmiri table trunks, chests, boxes or stools are perfect to add some character.
Once again, you can pick up all this at the various state emporia at Dakhinapan, at Fabindia stores and also the Central Cottage Industries Emporium near Esplanade. A more well-kept secret is, of course, picking antique fixtures from Kolkata's Gopal Nagar. Get more deets on where to pick up vintage and contemporary furniture here, here and here. Hit up the auction shops of Kolkata on Sundays for some serious antique finds. Read about them here.
More Information
Central Cottage Industries Emporium
Comments