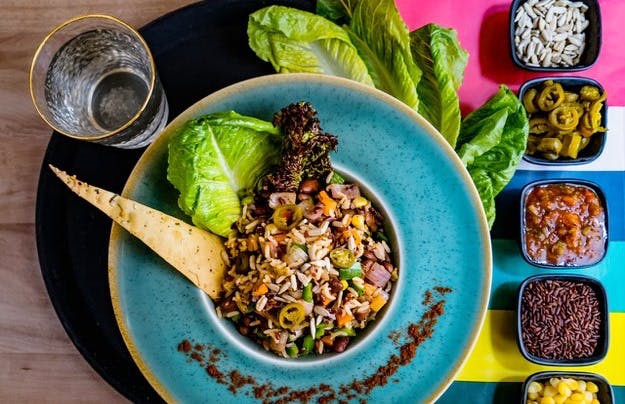 #GoHereDoThis: Top 5 Things You Should Do This Week!
Running out of plans? Fret not, we are here to help. Check out our weekly guide and don't forget to thank us later!
Shop At SUOM
If you're on the lookout for handloom fabrics, we recommend checking out the city-based label SUOM. All you ladies, check out her georgette and chikan collection. We came across a dreamy pure white georgette lehenga, priced at INR 35,000, that will make you look no less than a Bolly heroine. For some Kashmir ki kali vibes, try their pure georgette 18 kali anarkali suit in light green!
Eat Healthy At Leafy Affaire
Long weekend gone by, time to flush away those toxins with a healthy spread. Located in the quiet and posh locality of Middleton Row, this cafe will delight you with a range of salads, toasties, toastadas, summer rolls, skinny pizzas, paninis, wraps, smoothie jars, desserts and fresh coolers. We couldn't get enough of the Truffle Oil Mushroom Toasties, super cheesy and yum. To satisfy your sugar cravings take a pick from Dark Chocolate Zucchini Cake or Banana Walnut Cake or Keto Cookie or Protein Brownie.
Drive Down To Mayapur
Sulking at home on the weekend? Why not take a mini trip to Mayapur instead? The city is one of the nine islands that form the Navadweep (that looks like a lotus flower with eight petals) and is situated just at the confluence of the Ganga and Jalangi rivers. It's a well-known pilgrim place that boasts of ancient temples and several myths and legends attracting tourists and devotees from across the world.

Bookworms Hear Us Out
Delhi-based brand Kitab Lovers is organising a book fair at Science City this month and you just can't miss it. Get loads of books in boxes at dirt cheap rates. Basically, just pay for the box and fill it with as many books as you can!

Idli Love At Chennai Square
Chennai Square in Salt Lake serves awesome delicacies like Cheese Burst Dosas, Hakka Noodles Dosa, Mumbai Pav Bhaji Dosa etc. Along with regular dishes like Poha, Upma. Coming to their dosas, the crispness is well maintained and we loved their chutneys. Every dish is served with 3 types of chutney and a bowl full of sambar. Looking for some refreshments? They serve some shakes like Mango, Strawberry, Virgin Mojito and beverages like Filter Coffee.

Comments