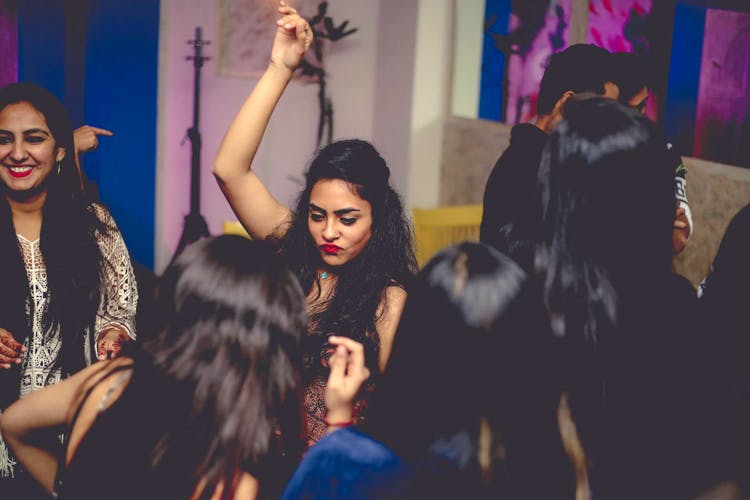 Ladies, Take This Nightlife Survey To Help Make Your City Safer
Shortcut
If you're a woman who engages with the city's nightlife, take this small survey to help form the statistics to prove how safe or unsafe nightlife is for women in India.
Tell Me More
If you are a woman who attends or has attended public events like live concerts, parties, gigs, ladies' nights, karaoke nights, nightclub parties etc., this survey is for you. But why should you take the survey? British Council, in collaboration with Wild City, has commissioned this piece of research with writers and independent researchers Shivangini Tandon and Richa Kaul Padte to chart how safe or unsafe these night time public events are for women. If you have ever felt even the slightest bit unsafe in a bar, nightclub, or houseparty, or even on the way home late at night from a party, please do take this survey.
It is high time these lived experiences get quantified into statistics and not just words. Don't worry, this is a completely anonymous survey, and asks or only the most necessary information. A few days back, a group of women started the Take Back The Night movement. Their aim? Reclaim the late night public spaces and make them safe again. They flocked in large groups post 9PM in public spaces like underneath Gariahat flyover, in public transport, etc. This movement created a huge stir among the people of this city.
Take the nightlife survey here.
Anything Else?
In fact, this is not their first survey. Quite recently, Wild City launched a survey to find out how women want to engage with the music sector and their struggles. What they found out was very interesting. A lot of women want to learn how to make electronic music. Guess what they did after that? They started a pilot production workshop in New Delhi in December to engage with a group of amazing women from very different backgrounds and skill sets. That's oe super initiative.
Comments