The information in this post might be outdated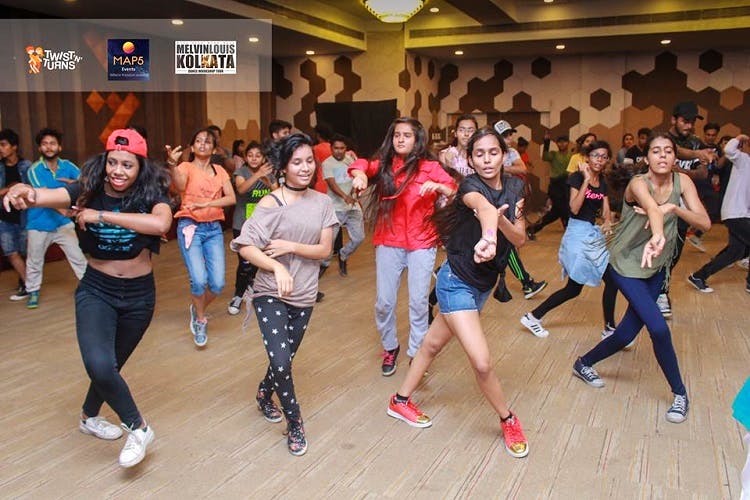 Lose Weight At These Fun And High-Energy Dance Classes in Kolkata
Who said burning calories had to be boring? Gone are the days when you had to run on the treadmill or cycle for hours. Today fitness is all about music, fun and excitement. Check out these dance classes for a workout that will leave both body and mind satisfied!
Flash Fitness and Dance Studio
Flash has many fun dance fitness forms with certified trainers. Enjoy sessions of Bachata, Contemporary, Hip Hop, Ballet, Salsa all great fun while burning those piled-up calories. You get a free demo class to see which style fits you, so make sure you check out the options before signing up. Try to get a class with some of the most experienced trainers in the city.
Where: Camac Street
When: Sessions are held from 7:30 in the morning on weekdays and then again from 4pm, and the whole day on weekends.
Pocket Pinch: INR 1000
Zumba with Natalie
Zumba is the best thing that happened to fitness. Shake it to beats by Puff Daddy, peppy Bollywood numbers and high-energy new tracks like Despacito and Closer and you won't be bored for even a moment. The most qualified Zumba instructor in the city, Natalie takes sessions for everyone between the ages of 2 and 82. She's also trained to work on specific parts of the body – toning, glutes, aqua Zumba and more. Catch her at Swissotel, Dalhousie Institute, Rush, and more centres across the city.
Where: Multiple venues
When: Every Day
Pocket Pinch: On request
Aqua Aerobics at Solace
The Solace Spa and wellness centre conducts aqua aerobics sessions for all the water babies out there. Enjoy a relaxing spa after your workout and give your body all the pampering it needs. This is extremely helpful if you aren't allowed to do high impact land training because of an injury – no more compromise on staying fit! Keep an eye out for Tollywood celebrities who often frequent Solace.
Where: Sunny Park
When: Variable
Pocket Pinch: On request
Twist 'N' Turns
This young and fresh dance studio focuses on spreading happiness through dance. Their six zumba instructors take classes almost daily and you can also try your hand at Jazz, House, B-Boying and other dance forms. Their youngest students are just four years old proving that age is just a number. Be sure to check out their website for commencement of class dates and timings before you start. 
Where: Multiple locations
When: Daily
Pocket Pinch: Individual classes are for INR 400 but they are cheaper if you get the package deals.
DNA Danceworks
Dedicated dancer couple Dorothy and Amit's studio focuses on high-intensity dance routines. Keep a lookout for their body transformation programs which are geared towards strengthening and toning your body.  Choose Salsa, Bollywood, Belly Dancing, Contemporary or Hip Hop depending on what keeps your body and soul active.  They also have special classes for toddlers, kids and teens to keep the little ones fit and happy.
Where: Ballygunge
When: Daily
Pocket Pinch: On request
Rush Fitness
Popular as the best fitness chain in the city and home to the workouts of KKR, Rush conducts spinning, Pilates, kickboxing, rock climbing, Bollywood and more. A major perk is they are home to some of the city's best trainers. Try to find the Rush closest to your home, they have multiple locations. Figure out a way to come in the afternoon or on weekdays when it's less crowded – the evenings tend to fill up fast. 
Where: Camac Street, Elgin Road, Alipore, Salt Lake and Rash Behari
When: Daily
Pocket Pinch: Membership fees vary depending on how long you want to sign up for.
Comments