The information in this post might be outdated
This Man Is A Traveling Bookshop And Can Deliver Even The Rarest Books To Your Doorstep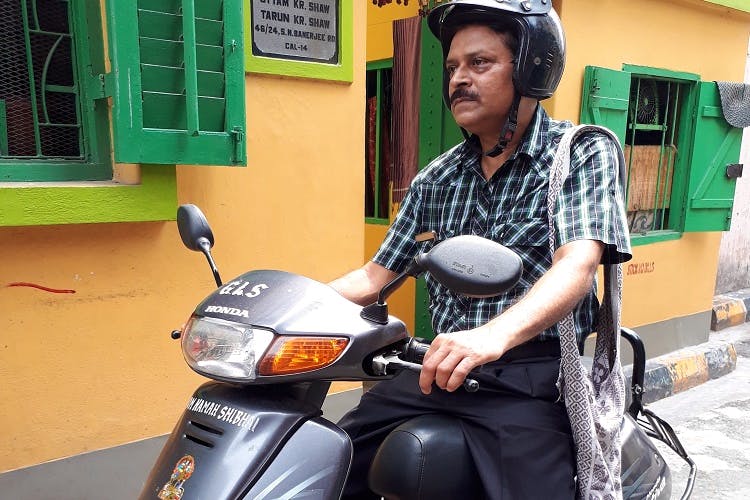 Shortcut
Bibliophiles in Kolkata rejoice! Tarun Kumar Shaw home delivers books across the city to bookworms anywhere and everywhere.
What Makes It Awesome
If you ever need a rare collectible, or a controversial print, or a book that's simply not available in country, just call up Tarun Kumar Shaw and he will use his wide network of publishers and booksellers across the globe to procure, and deliver it to you.
Shaw got his love for books from his father. But unlike his father who ran the bookshop Dey and Brothers in New Market, Shaw personally delivers books to his loyal customers. 'TarunDa' is a known name among booklovers, journalists, filmmakers and media personnels in Kolkata. Back in the day when Amazon and Flipkart weren't in existence, Shaw was the go-to guy and still continues to give them serious competition.
If you call him up to give a book order, not only will he deliver it to you, but he will also remember your personal taste and stock up books in advance – titles which he feels you might order in future. And if you are broke, he takes care of that too – you can pay for expensive books in installments!
Pro Tip
Next time you need a book for yourself or for a loved one, a book you need urgently but can't find anywhere, a book that has gone out of print, or has been banned, worry not, TarunDa will come to your rescue! Contact him at 9831201402 between 11 am to 8 pm.
Comments