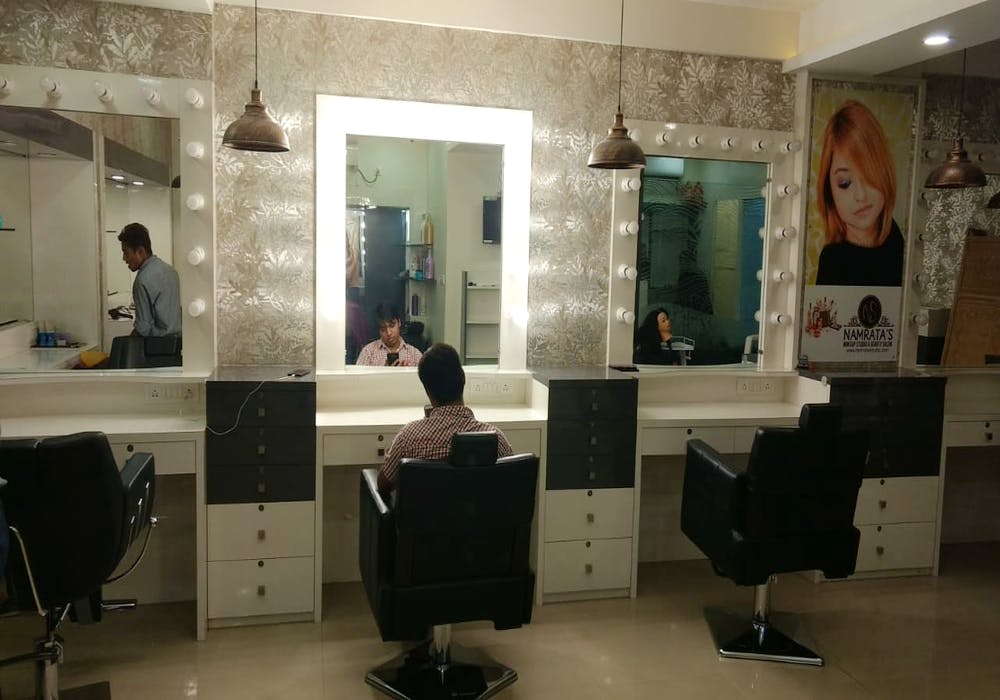 Not Just Make-Up Services, This Studio Also Offers A Two-Month Course On Make-Up
Shortcut
Namrata's in Mudiali has a solution for honing your make-up skills. It's not just a make-up studio-cum-salon, but also runs an institute.
What Makes It Awesome
Situated in Mudiali, Namrata's sits right beside Cafe HQ (the superhero-themed café folks!). Occupying a large space, it is an L-shaped studio, which has opened very recently. They offer an extensive list of services starting from bridal, reception, shimmer glimmer, anti-ageing and party make-up. Men, if you want to groom yourselves, they offer services for you guys too. They also provide something called the seasonal limited edition make-up. If you think you have to top your look during Durga Pujo, opt for their festive make-up. You can approach Namrata's for grooming services for fashion shows and photo shoots as well. But according to them, their USP is something called the 'no make-up make-up' look.
Opt for their bridal make-up for INR 15,000 which will only be for the day of the wedding. Sorry peeps! You have to take a different package for the reception make-up. Their party make-up comes for a package of INR 1,500 which includes make-up, saree-draping and hair styling. Namrata's also has expertise in all kinds of hair styling.
But Namrata's offers a unique service, which is unlikely to get in other make-up studios. It also runs an institute wherein they teach make-up and hair style. You can opt for their course and learn skills like twist bends, saree draping, HD make-up and self-grooming, among others. They have two batches every year for two months – May-June and August-September. If you like their services, may be you can subscribe to their course and ignite the inner make-up artist in you!
Comments