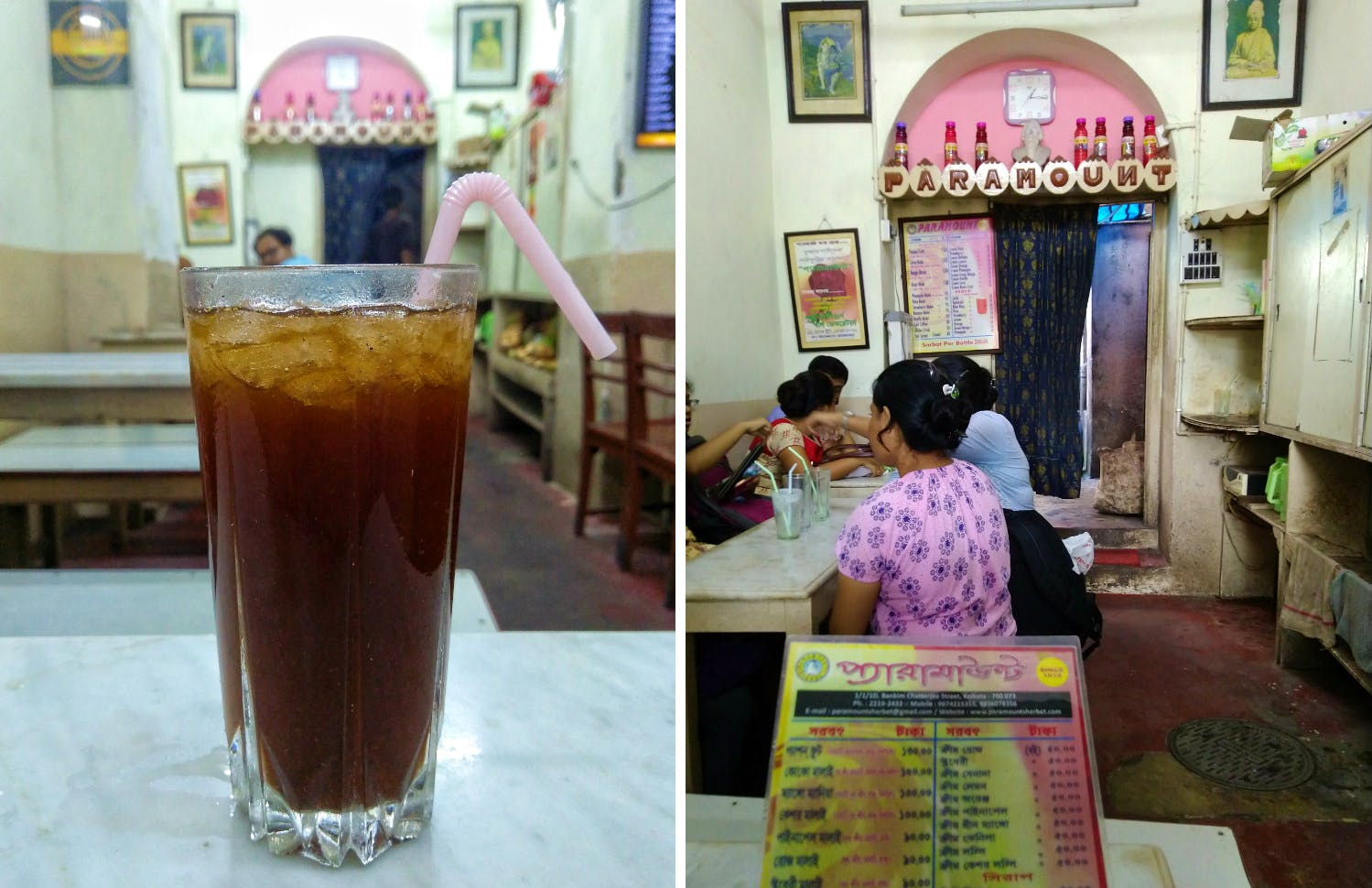 A Century & Still Rocking: Paramount Just Turned 100 & Here's What You Must Try
Shortcut
Paramount Sherbets turns a century old this year and we dropped in to try out some timeless favorites. They are perfect thirst quenchers for a humid day. Have you tried them all?
Blast From The Past
We chose a particularly sticky evening to drop in and station ourselves at Paramount, a small slice of space with a handful of stone-top tables and wooden benches, but a whole lot of old world charm. Set up in 1918, the sherbet shop has seen plenty from secret revolutionary meetings to oust the Brits to Instagram introducing its latest question feature like Sarahah. Take a moment to study the walls. You'll find a list with names of eminent personalities who've probably sat where you're sitting, old paintings and many articles praising their drinks.
Drink Up
Paramount's Daab-er sherbet has aged in years as every Kolkatan's favourite sherbet. Priced at INR 60, it's a cool glass of green coconut water, syrup, ice and tender coconut flesh. The Tamarind drink priced at INR 50 is the Jekyll and Hyde in the group--it's sweet and sour. I found mine a little too sweet. You can ask them to adjust it to your liking. The Cocoa Malai's (INR 110) recipe is top secret, but this milk-based just enough sweet and is an absolute must-have when you are here.
Anything Else?
It might be a hundred years old, but definitely not out of style. Sit and sip with your squad here or bottle up your favorite drink to take home, Paramount is still Kolkata's most frequented sherbet heaven.
Also On Paramount Sherbats & Syrups
More Information
Paramount Sherbats & Syrups
Comments