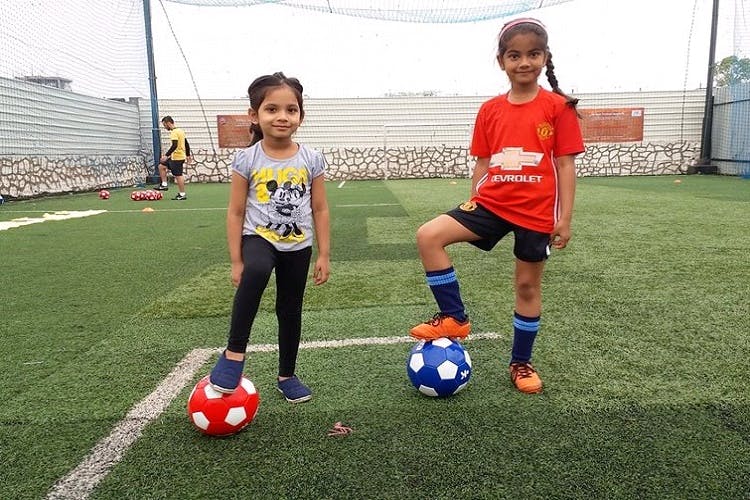 This Football Academy In Kolkata Lets You Train With Bayern Munich Players
Shortcut
Sharpen your bicycle kicks and curls with players from Bayern Munich at the German Football Academy.
What Makes It Awesome
The German Football Academy is picking up girls and boys as young as four and training them to become footballers of tomorrow. You will get a once-in-a-lifetime chance to play with and train under some of the biggest football names in Germany, including Sarah Romert, a 22-year-old who was in their national team for six years. GFA also provides assistance off the field with diet charts, growth monitoring, fitness sessions and more. GFA's seasoned coaches get trained under Matthias Nowak (who provides technical assistance to the Bayern Munich team). If you've always wanted to play football but didn't know where to go, now you do. They take anyone between the age of 4 and 22.
Pro Tip
Girls are encouraged to pick up football here – they held a tournament where over 130 had participated. You can join the training sessions at AD Block Salt Lake and Punjab Sporting Club (opposite Ashok Hall School), but they are looking to expand. To register, contact Shatadru at 079801 16259, or drop an email in to rohan.dutt@germinatisportz.com.
Comments