Romantic Safaris & Craft Holidays: Plan Your Next Vacation With These Travel Companies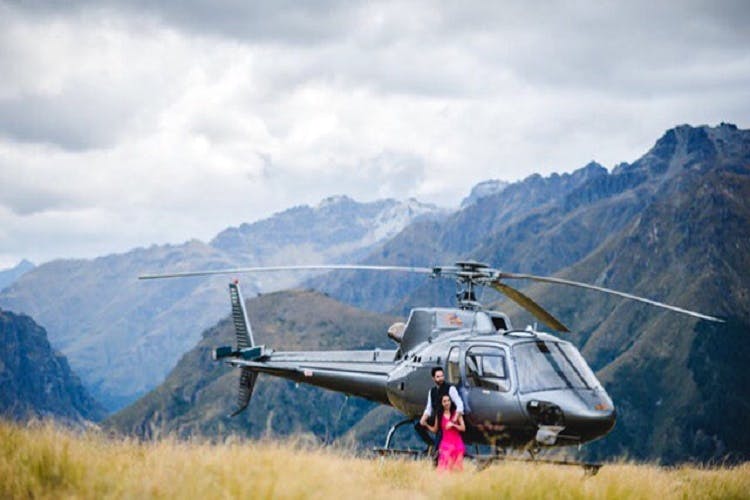 Pack your bags and get ready for a holiday of a lifetime with these unusual travel companies.
Dimli
Travel enthusiasts and craft lovers, we have found the perfect travel company for you. Dimli, an initiative by Starline Travels in collaboration with Mitun Chakrabarti, Founder/Designer of Maka Maka, curates craft holidays where you can not only explore your artistic side but experience first-hand the making of crafts by local artisans. Get ready for a truly life-changing experience complete with learning new skills like pottery and block printing and interacting with crafts maestros.
The Wanderers
The Wanderers fulfill your dreams by curating holidays that will take you to off-the-beaten-track places and never-seen-before views. If you're looking for a personalized, rare and special experience without the crowd of touristy destinations, you should ask them for help. You can choose from a range of tours — exploring the depths of the Himalayas to driving around New Zealand.
WOW Club
If you are a woman and if a solo trip has been on your to-do list for a while, try these people. The WOW Club will help you travel solo but with fellow travelers in a group. Conceptualised by travel-writer Sumitra Senapaty, this club arranges all-women trips that gives you safety-in-numbers without the hassle of finding friends or family to travel with. With both exotic foreign and domestic destinations, fulfill your travelling goals as a single woman and make some new friends on the way too. Their price ranges also vary depending on whether you want to keep it domestic or go international. WOW Club works digitally to find like-minded women to travel with. Book your next vacation online.
India Beacons Sojourn
An eco-tourism company, if you want a break from city life and need to be one with nature, India Beacons Sojourn is who you need to call.  Soak in natural beauty with  both international and domestic locations on their tour package list, they try to curate holidays that let you see the best of flora, fauna and wildlife. What's more — they also take you to locations where you get to interact with locals of unique cultures. Call their local office or drop them an email to get details of their tours.
Comments