The information in this post might be outdated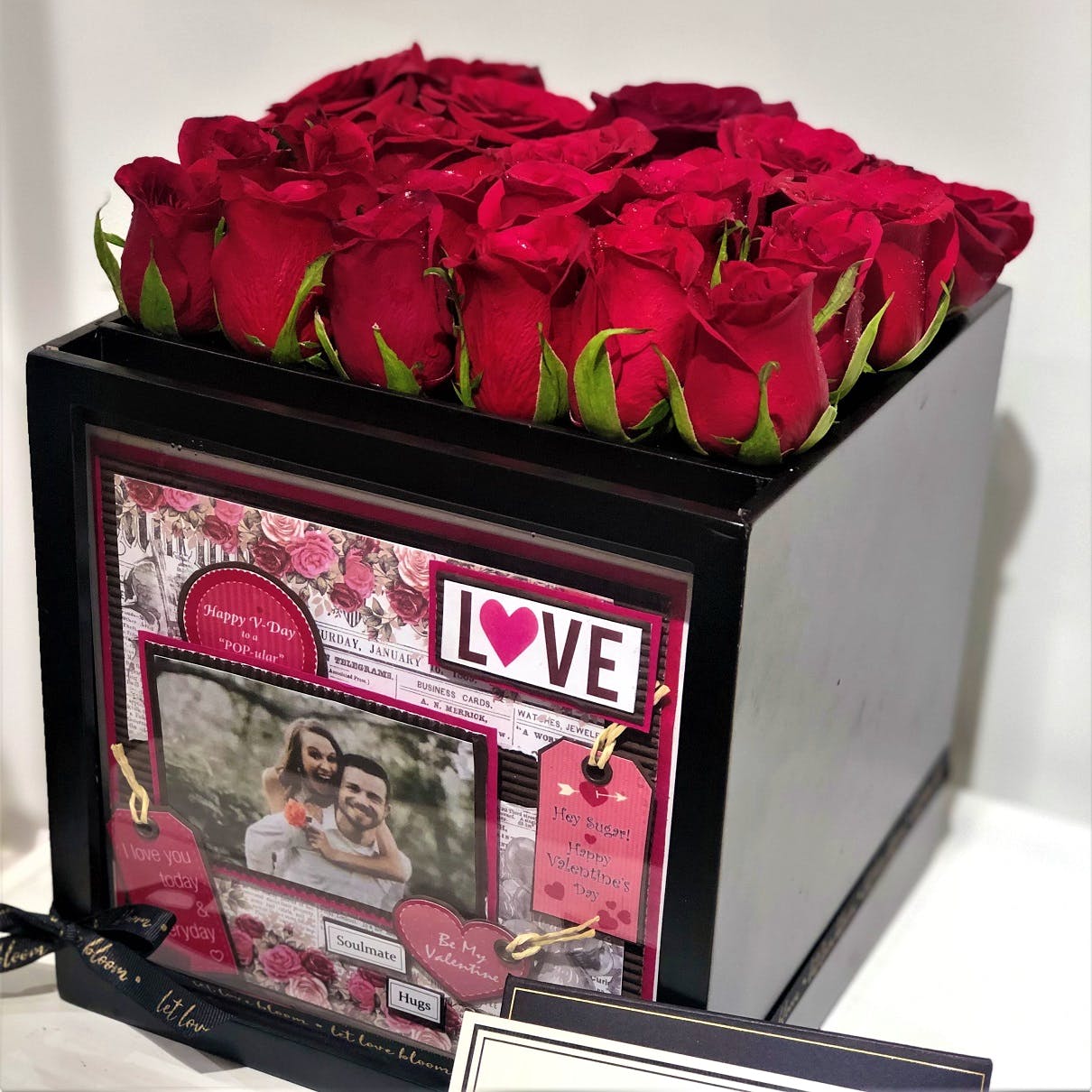 The Lavender Label For Pretty Flower Boxes This Valentine's Day
Shortcut
The gift of love clearly ain't enough. If you gotta buy things to show how much you adore someone, why not go with flowers. Red roses can never go wrong, right? City brand The Lavender Label does some of the best curated flower hampers that are sure to wow your special someone.
What Makes It Awesome
If you've been to Ballygunge (specifically Mayfair Road) recently, you'd have seen a pretty little new store called Lavender Label. With the passion to create unique & innovative gifts, city girls started Shradha Chowdhary & Eshika Chowdhary have got together to open this quaint gifts boutique. They believe in turning simple occasions into spectacular moments with truly unique and personalised gifts that stand out and make their clients go 'wow'.
This is a one-stop shop to spread love and happiness through luxury flower bouquets and curated gifts for events, celebrations and milestones. They do bespoke flower arrangements, wedding favours, curated hampers, and gifting solutions.
With Valentine's Day around the corner, they are laying out a range of flower boxes that are sure to enthrall your bae. Their boxes are a labour of love, for love because they believe words alone can't do justice to emotions. Be it forming new relationships or nurturing existing ones, Flowers go a long way in making people feel special, more so when they are handpicked for freshness and exclusivity.

The classic round box "Head over Heels" series with roses or lilies are a perfect Valentine's gift. The black boxes look stunning with red roses (25-30) and come for INR 1,350. The lilies are for INR 1,500 (8-10 sticks). They also do a round box with a dome of roses for INR 3,000.
Their "Smitten By You" boxes are long and rectangular suede boxes with 70-80 roses, oriental lilies and/or chrysanthemums along with a luxury scented candle. They come for INR 2,950 to INR 3,250. Or you can choose a simple transparent acrylic box with roses or lilies for INR 1,650 to INR 1,850. Our fave are the Letter Of Love boxes - envelope-shaped boxes in pretty pastels with flowers (around INR 2,350).
Another one that stood out is the Netflix Hamper for all the Netflix lovers. This hamper is perfect with matching Netflix socks, red roses and popcorn in a black pyramid box. For INR 2,500.
The shadow box or the "Secret Dreamer" box is a personalised box with red roses for around INR 3,500. All boxes can be customised. You can add a box of desserts or a bottle of wine/champagne according to your needs.
What Could Be Better
They could have had some more fun hampers and boxes like the Netflix one. Not everyone likes soppy and sentimental, right?
Pro-Tip
Most of the boxes are re-usable. You can use them as magazine holders or to store photos and keepsakes.
Also On The Lavender Label
Comments