The information in this post might be outdated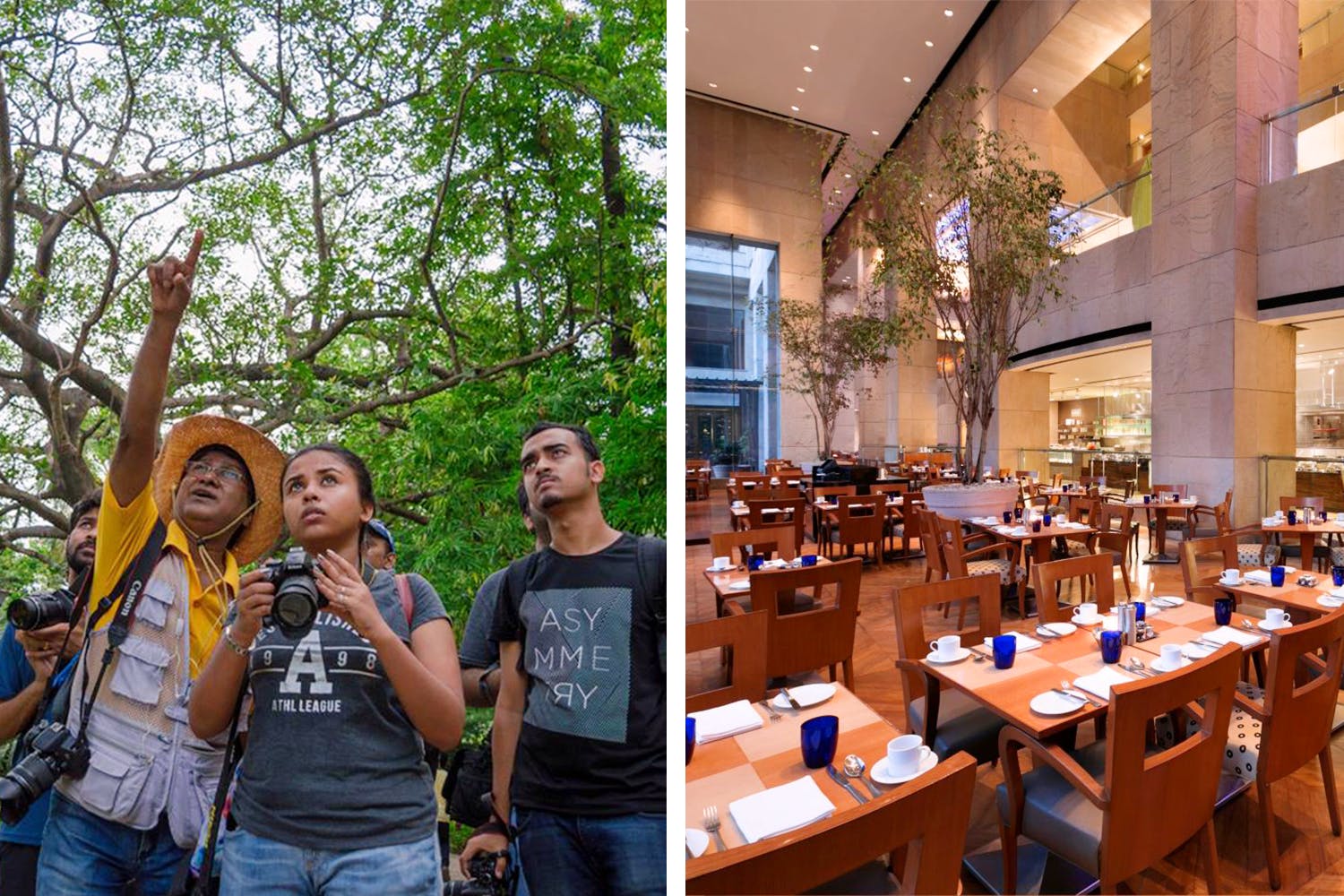 DJ Nights, Walks, Yoga On The Lake, And More: Here's What You Can Do This Weekend Awesome
Friday evening through Sunday night, here's all you should do to make your weekend bright!
For The Photography Nerds
This Sunday, join fashion photographer Somnath Roy at the Bawali Rajbari for a workshop on outdoor fashion photography and pick up some good tips and tricks (deets here). Or head to E-Mall to participate in Camarena's advanced photography workshop and have ace photographer Santanu Das coach you getting the best clicks. Check here.
Get Fit & Fit Well
Rise and shine early in Sunday morning and head off to the Lakes to burn off all the extra calories at Fusion Step's yoga retreat (deets here). Or head to Novotel on Sunday afternoon and try water yoga in their pool. Look here for details.
After the burst of weight loss, head to Quest Mall to let the experts at Jockey help you find your best lingerie fit. Check here.
Weekend Stuffing
Weekends are definitely for stuffing ourselves and to keep up with that plan, hit JW Marriott to gorge on a lavish spread of Rajasthani food that's fit for the royals (deets here). Or if brunch is more your style, head to Hyatt's Waterside Café to enjoy their New York-inspired Sunday Manhattan Brunch (look here for info).
And with all that's eating on the cards, if for dessert you crave tree-ripe organic mangoes then head to The Lighthouse to lay your hands on some organic mangoes from Babli farm. More info here.
Walks To Remember
With several interesting walks lined up for this weekend, go to town exploring the city and snapping away good shots of it. Join the Heritage Walk Calcutta to explore India's oldest Chinatown (check here) or go on a trail with them to spot Calcutta's 'inbound areas' from the WW II era (look here).
Alternately, join Sahapedia's free guided art tour to explore the paintings, sculptures and other historical documents in the Victoria Memorial museum (deets here).
Explore East India's heritage around the Dalhousie Square with Let Us Go (look here) or join them for a photowalk to Princep Ghat (check here).
Groove To These Club Nights
Half a day more and the city's set to rock your weekend with groovy music and trippy club scenes. Begin Friday at Roxy with DJ Felix (check here) or at 10 Downing Street with DJ Akash, if you're near Salt Lake (look here).
Come Saturday, DJ Hitesh is gonna make it grand at Club Boudoir (deets here). Head to One Bottle Down (OBD) to get party high (more here) and save Sunday for the most rocking time.
Be at Aqua to bring the sundown with DJ Kabir (check here) or let OBD close the IPL with their Buzzin Nite (more here).
But what's gonna take Sunday by a storm is the partay at Level Seven which will thrive on popular international female DJ Mia Rudich's EDM and house music. More deets here.