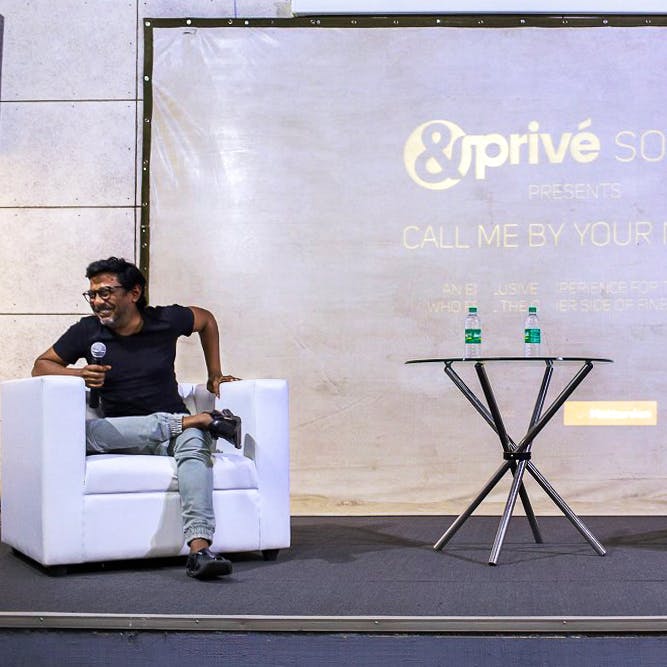 Cinema & Conversations: Why &Privé Soirée Is Unmissable
What Is It?
&PrivéHD, ZEEL's (Zee Entertainment Enterprises Limited) premium English movie channel, brings back the second edition of its on-ground property &Privé Soirée, an exclusive movie screening experience for connoisseurs of nuanced cinema. This initiative is known for hosting screenings of critically acclaimed films along with discussions done with eminent filmmakers from the Indian Film Industry. In its debut edition that was held in September, &Privé Soirée showcased 'Call Me By Your Name', introduced by directors Nandita Das and Onir, both renowned names in the field of independent and fine cinema.
In its second offering, the property will bring yet another compelling tale, '7 Days In Entebbe' on October 30, Wednesday, starting at 7 PM at Matterden.
Who Is It For?
Continuing the proposition of &PrivéHD, a platform for those who look at movies differently, &Privé Soirée aims to create immersive consumer experiences which not only stand for premium-ness but are clearly seen as unique.
These are for the 'non-conformists' who aren't happy with just scratching the surface of movies, but love to dive deeper into their souls. They are the ones who go beyond the obvious and feel the other side.

Why Should I Go?
The last screening of Call Me By Your Name stirred an impactful conversation and this one promises to be no different. This time, 7 Days In Entebbe is being introduced by renowned directors Hansal Mehta (of Omerta fame) and Ram Madhvani (of Neerja fame). The two masterminds are sure to keep you engrossed in a creative and engaging discussion. Here's your chance to interact with them on various topics and get a wider perspective on cinema.
7 Days of Entebbe recounts the true events that shook the world in 1976. Based on Operation Entebbe and the hijack of the Air France flight by terrorists, the movie offers a unique perspective from the rebels' point of view. The well-crafted characters backed by a popular star cast makes it a fascinating feature film.
How Do I Register?
It is a free event, but there are limited seats! Catch yours quickly on first-come-first-served basis. Send in your details to brinda.iyer@bm.com ASAP to book your slot. What are you waiting for? Get, Set & RSVP.

Comments