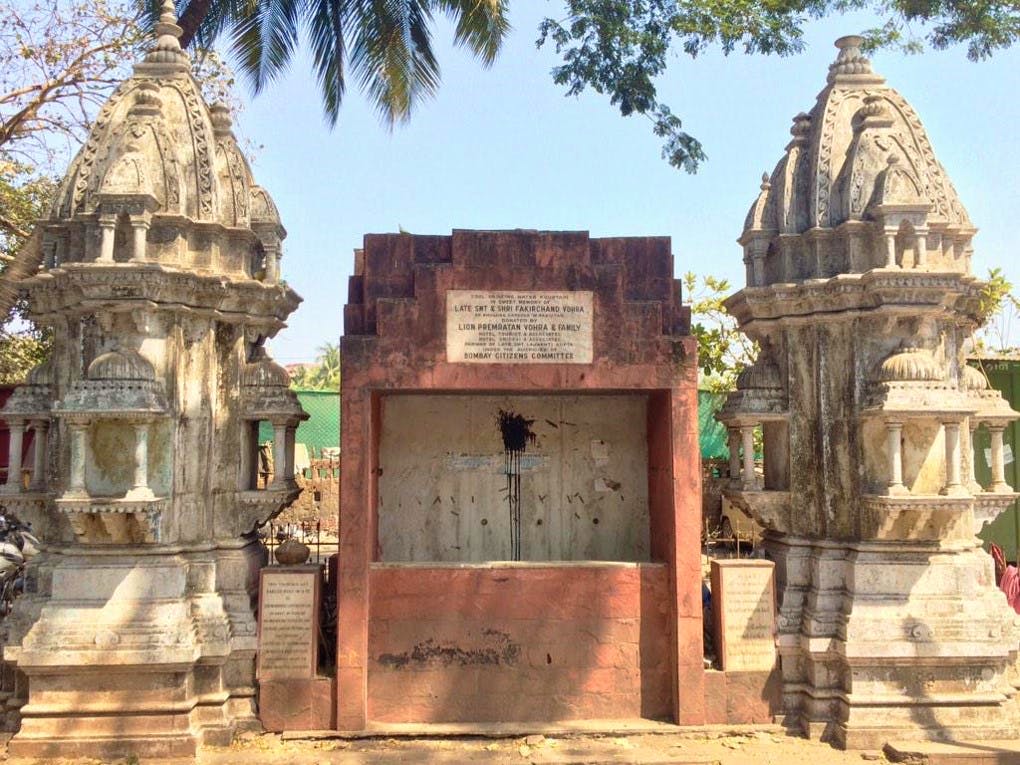 Take A Drink Of Water Out Of This 95-Year-Old Fountain This October
Springing Back To Life
Did you know that there's a heritage fountain in the heart of Mumbai's Fort region that's almost a century old? The Kothari Pyau, located right across the General Post Office is an old fountain with drinking water which is slated to spring back to life after not being in use for more than 50 years now.
According to this story, the fountain was built in 1923 by a businessman who had built it in the memory of his daughter to provide free drinking water to people and horses pulling carriages back in the day. After a few decades, the fountain wasn't in use anymore and various encroachments found their way in.
Now, according to this report, the BMC's Heritage Conservation Committee has revived this heritage structure, full with the grills and bits and pieces that speak of the times gone by, form the era. You can now live your European dream of walking around the cobblestone paths in Fort and drinking water from this age-old fountain.
Comments