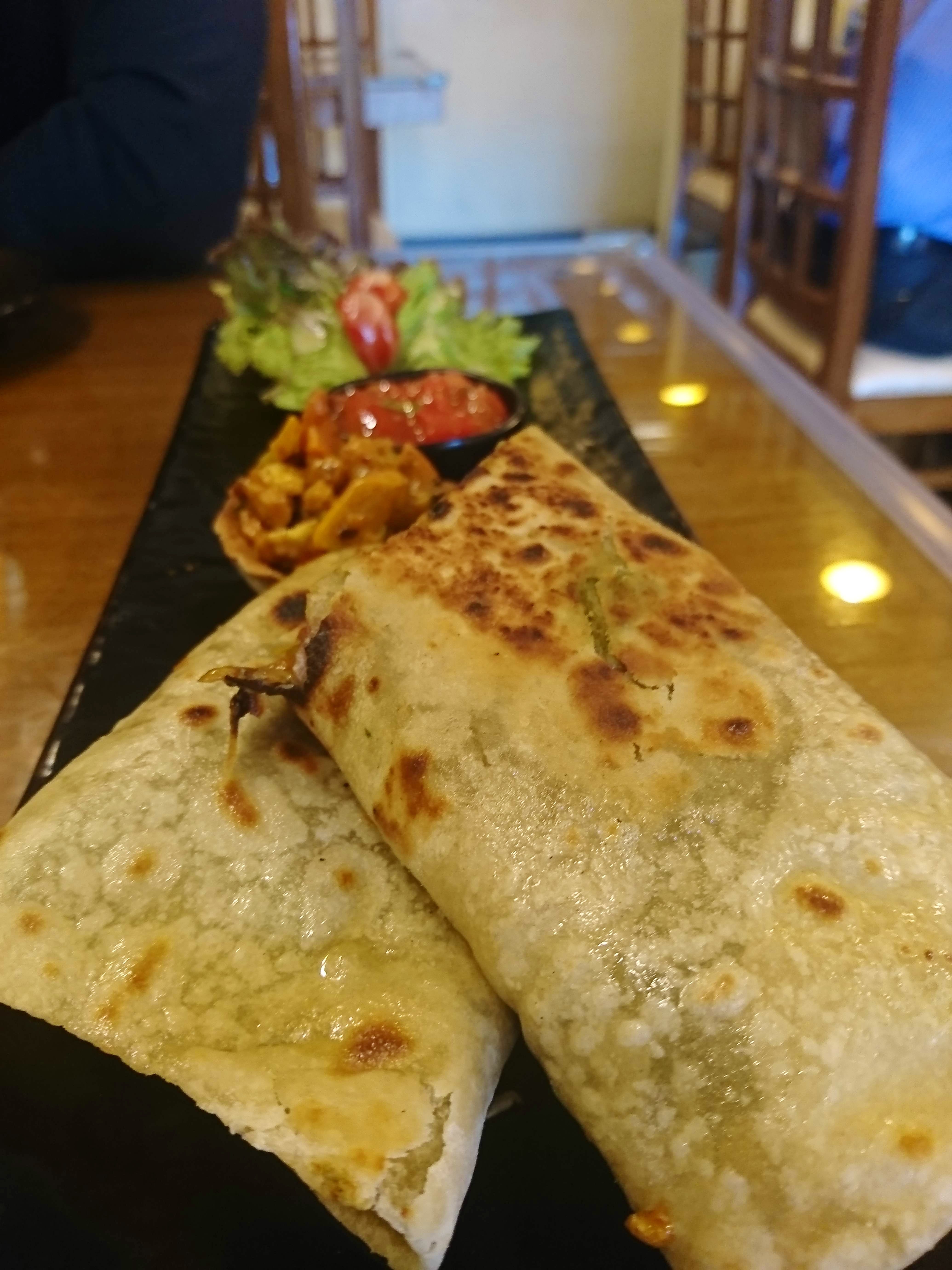 A Healthy Way Of Spending Your Lunch Hours Without Compromising The Taste
What Makes It Awesome?
Location, Ambiance & service: Herowiches Baked Meal Cafe is a stone throw away from Ghatkopar station. The "hero sandwiches" has its origin to the Italian-American concept of making the sandwich though there are multiple theories of the origin. The concept of hero sandwiches is mixed with healthy detox drinks at this cafe. Orange Basil detox:- A melange of orange, basil and honey with no artificial sweetener added to this healthy drink is an ideal juice for some early morning body detoxification. Highly recommended.  Cucumber Lemon mint:- Less sweet, again without any sweetener, this greenish pastiche of cucumber, mint & honey is the natural cooler. Highly recommended. Paneer Tikka hero:- The paneer was a bit undercooked but very well sauteed in the Punjabi style and stuffed in the in-house prepared bread. Quantity wise, its excellent with additional paneer tikka stuffing was served separately alongside the main sandwich and salad. Choconut Panini:- Chocolaty sandwich with some amazing hot melted chocolate and a scoop of vanilla ice cream topped with basil leaf! Almond mousse: - The roasted almonds were properly blended with sugar into an almond paste. The dessert was soft, creamy and luscious.
What Could Be Better?
Its more like a 4/5 restaurant. More efforts towards curating more of a different or modern curation would always be welcomed.
Also On Herowiches Baked Meal Cafe
More Information
Herowiches Baked Meal Cafe
Comments