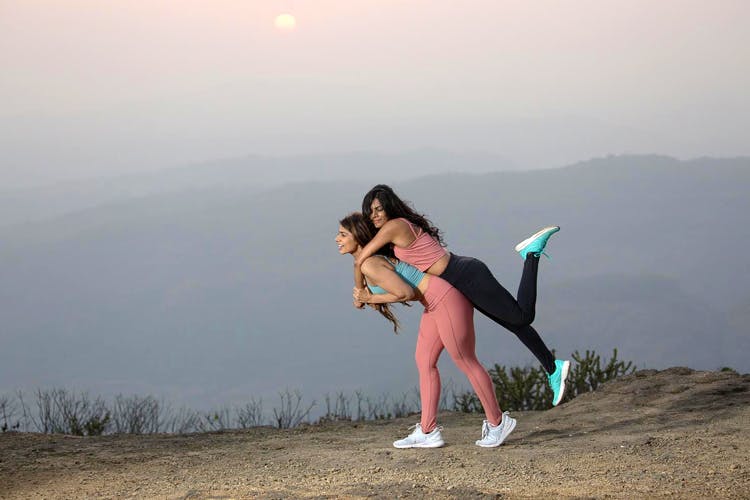 Achieve #FitnessGoals In Style: Check Out This Brand That is a Breath of Fresh Air in the Active Wear Space!
Life philosophy of millennials is plain and simple; Active, healthy, happy and, of course, fun. With healthy eating and ever evolving new fitness trends (soul cycle, tabata and barre for example), options to get fit and healthy are unlimited. An active lifestyle behooves great active wear and we have just the brand that will help you achieve your #fitnessgoals in style. Introducing Zweat and their range of ultra-comfortable, stylish and functional Active- Wear!
Fitness Gear Utopia
Redefining Active Wear to 'All Day Active-Wear', Zweat believes in meticulously designed gear that helps you navigate your day effortlessly from morning yoga to afternoon meetings to late night dinners. This brand is all for achieving fitness at each one's own pace and in a style that makes them happy and positive throughout. Their recent collection of Spring Summer 2019 is a perfect example of this!

Everything you Need
The SS'19 Collection is built using classic colour choices such as black, grey, salmon and turquoise blue. The collection was designed to optimize all day activity focusing on fit, design and comfort. The Collection includes our all-time favourite active wear clothing such as leggings, crop tops, long and short sleeve tees, Joggers and more! Made out of highly functional fabrics, the active wear is suitable for low and high impact workouts and are designed to carry you throughout your work day. Be it a hiking trip, trip, a game of Frisbee on the beach or a late night Zumba class, this brand has you covered!
So We're Saying..
Zweat has such a wide range of goodies that we think it would be outrageous to not check it out! Oh, and the prices are fantastic too, ranging from INR 1299 to INR 2499! They're looking to launch their autumn collection soon that will include second skin sports bras, shorts, more unique leggings and so much more! Go check them out, you can thank us later!

You can email them at support@zweat.in
Comments