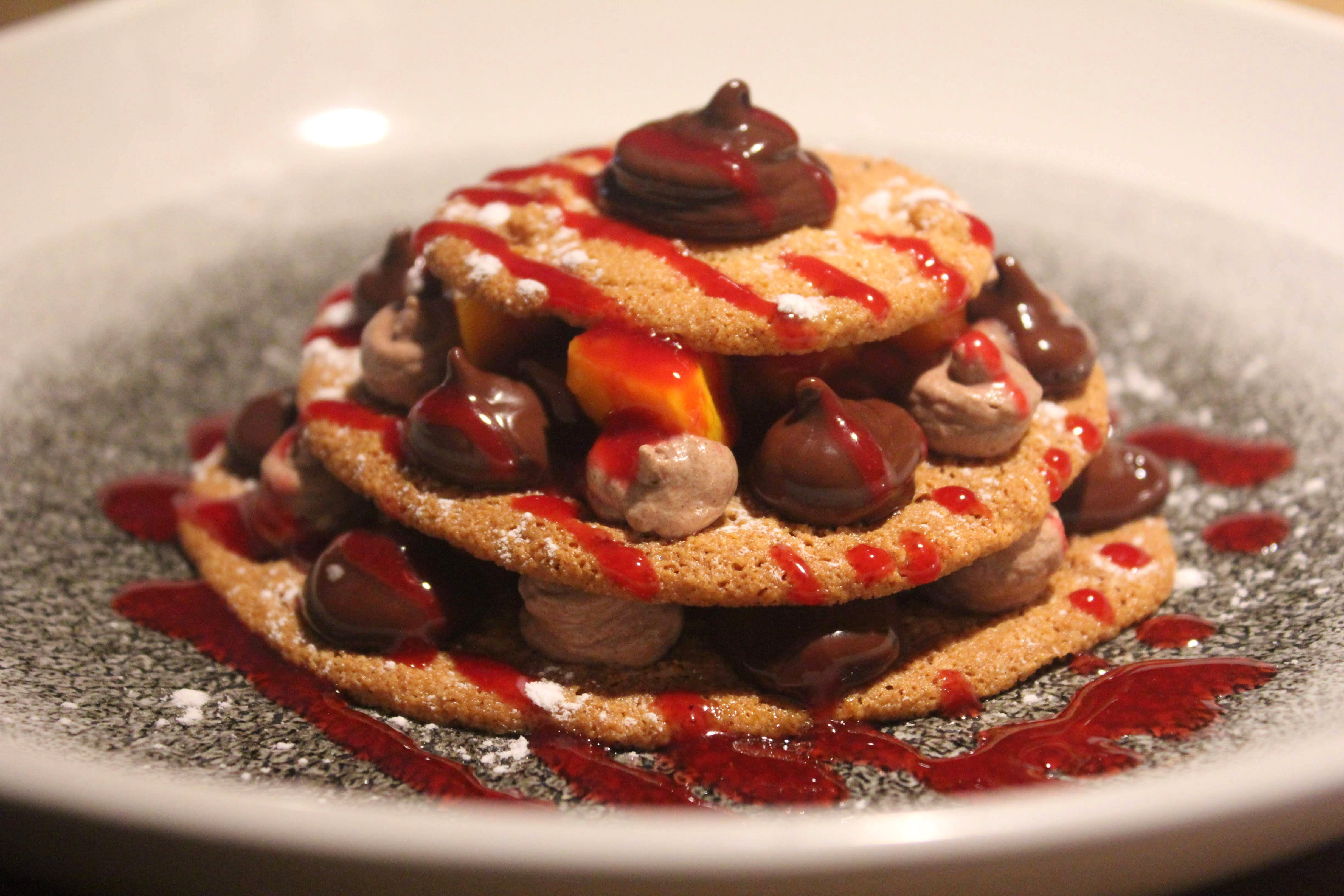 Asian Golden Triangle Comes To Colaba - Miss T You Have Done It
What Makes It Awesome?
Miss T - Restaurant & a Cocktail BAR? Yes, you got it correct. Amazing dishes curated from the Asian Golden Triangle which goes well with the Lovely Cocktails. Situated at Colaba Behind the Taj it comes from the same stable who has given us The Table/Magazine St Kitchen/Woodside Inn/The Pantry and Bombay Vintage. Menu consultants on board Bawmra Jap (Bomras Goa), Chef Duc Tran of Mango Mango. Nikhil Abhyankar being the Executive Chef. Interiors done well with a T shaped Bar (Compact) here is what we tried yesterday: This place serves some amazing cocktails (Handcrafted specialities) Demi-Monde (refined) being one of them which we tried. Gin Based with House made Dry Rose Vermouth, Orange bitters, Lemon Zest and Ghost watermelon. -Miss Parker: Comforting (This is their signature cocktail) a mix of Miss T whiskey blend with spice-infused Tea lemon. Aromatic all the way topped with eggless foam. -Pushing Daisies: One of the best I had. This is Adventurous. Truffle all the way (Aroma) Ricard gives you that hit, Bitters and Lemon Zest. -Ratel: This is on the spicy/Sour side. J & B with Pineapple a dash of Honey a bit of cardamom, birds eye chilli. Has Spicy/sweet. Coming to Food: Focus on Burmese/Vietnamese and subtle influence of other parts of Asia. Flavourful, lovely presentation. Prices a tad high but the best ingredients used. Started with a lovely Coconut & Vegetable Broth Soup (small portion) Subtle/Fresh in taste lovely Texture. Balanced well. Coconuts being the key ingredient with root Vegetables/Cherry Tomato (surprise) though it went well, a bit of birds eye chilli (Hit) and Tofu. Salads: Bomras Tomato/Tender Coconut/Burmese Tea Leaf: All the 3 were lovely. Different texture/taste with bold flavours. Bomras tomato is the signature salad at Bomras (goa) has a blend of Tomatoes/fried onions (crunchy) Garlic a bit of tamarind. This gives you that tangy/spicy taste. -Tender Coconut: Was lovely, presentation top notch. This is all about coconut. Fresh tender coconut rested on palm sugar Vinaigrette, pimento few snow peas/Green beans. Subtle in taste. Freshness all the way. Vegetarian Appetizers: Must try the melt in the mouth Crispy Cream Corn Curd. It's all about fresh corn beer battered fried to perfection served with sweet chilli oil. -Crispy Netted Vegetable Rolls - Vietnamese, Fried at the same time no trace of Oil. Light/crispy stuffed with diced seasonal vegetables. Soy Dip went well. Here the chef has used Melted rice paper and fried the rolls to get the texture. Non-Veg Appetizers: Must try the Wok Fried Chicken Tenders, loved the balance and flavours. Wok tossed chicken Supremes with black and white Fungus (Mushrooms) a hit of Edamame ginger. Red Chilli and Thai Basil. This is flavours. -Crispy Red Snapper Rolls: Something different. Vietnamese. Here the chef has used local red snapper, marinated with sesame/lime and chilli. The same has been rolled inside a Nori sheet and netted rice paper and fried. Served with Fish sauce. Lovely balance-comfort. Mains: Get to comfort food. Raw Mango & Pumpkin Curry with Jasmine Rice. Hats off to the chef. Curry was amazing. Tangy at the same time full of flavours from Thai basil and lemongrass. Ingredients complimented each other. Coconut Rice with Morning Glory was a good combination as well. This place is known for the coconut rice. Basically steamed jasmine rice infused with coconut cream a bit of garlic/fresh onions/Edamame beans. Morning glory was balanced well. Dessert - Chocolate Dacquoise, Wow! 3 Layer gluten free. Layers crispy (almond flour biscuits) with layers of chocolate Ganache and cocoa cream. This was topped with Fresh berries a torch of meringue. The presentation was fantastic. Raspberry Coatis was the icing on the cake. Overall- A small tweak needed as far as Tea Leaf salad goes (Monotonous in taste) besides that can't find in a flaw in food/service/hospitality.
Comments