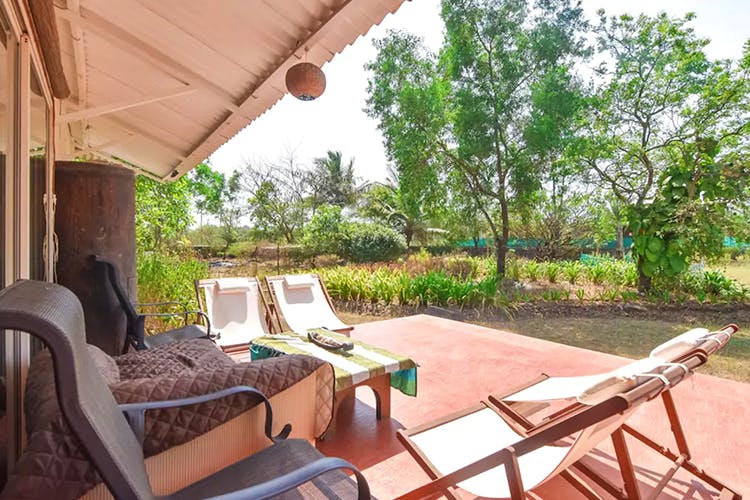 This Stunning Property Opposite A Beach Creek Is Only 3 Hours Away
What Is It?
A private pool, a gazebo, a beach creek and a 2 BHK in this Awas villa that's pretty close to Mumbai! Bulbulwadi is furnished beautifully, giving you enough space to be able to move around freely, and has a few surprises in the property itself.
How Do I Get There?
Around three hours away from Mumbai, Awas is close to Kihim. Take the NH 66 and drive down or take the boat to the jetty followed by an auto to the villa. Since it's an Airbnb property, you will get directions to the villa only once you book.
Tell Me More
The gorgeous sprawling villa has a huge private pool. Imagine this – one minute you're doing laps in the pool and the next minute, you can enjoy a meal at the gazebo. We recommend that you carry your own swimming trunks and your towels.
The villa has two bedrooms which can accommodate up to eight people. It also has a huge garden space for you to enjoy walking around the property. The villa has an open courtyard in the middle of the living room, a sun deck, a bar area and even an outdoor shower area.
The housekeeping staff will be around in case you need anything, such as ordering food or getting the place cleaned.
So, We're Saying…
There are enough reasons to visit this beautiful villa and give you a break from the city. Extremely cosy and homely, it's a great place for a large group of people. You can book it here.
Comments