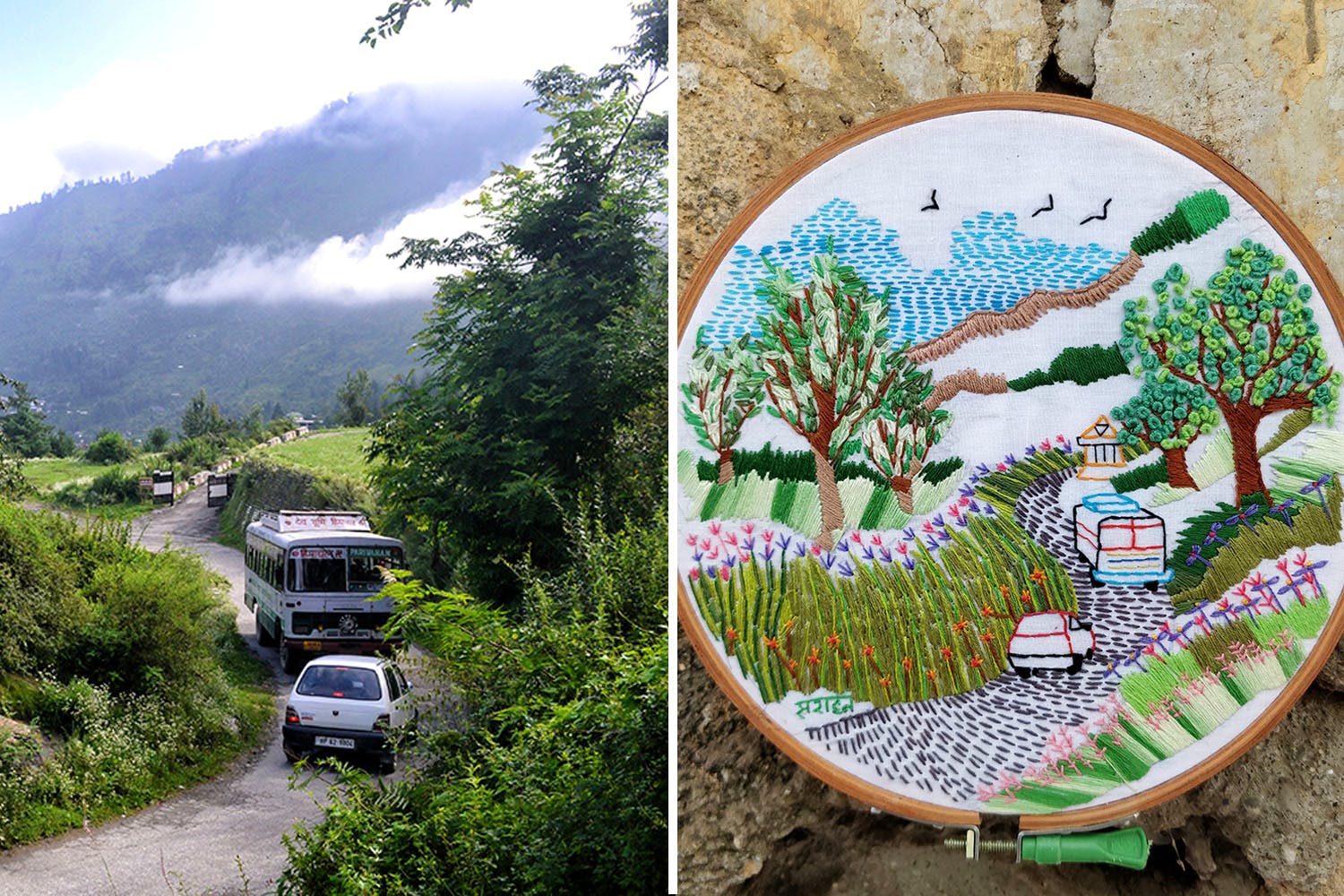 Needle Tales: How Two Designers Have Captured Travel Through Embroidery
Shortcut
Happy memories come from several unique places, one of them being a good holiday. Travel has always inspired most of us to look back fondly at new places we've visited, friend we've made, and a connection fostered that will last a long, long time.
Dolly Singh and Linda Lee, known as the Back Stitch Girls, have transformed this indescribable feeling into works of art that are yours to keep; personalised pieces of embroidery based on your travels that you want to cherish forever.
What Makes It Awesome
Having met a few years ago at a common friend's wedding, these lovely ladies kept in touch and have, over the years, been embroidering parts of their lives and others as keepsakes. Linda, who's been at it for longer, does the manifestation while Dolly translates what you want and adds elements that personalise it for you.
We got in touch with them and while they told us that it started out as something they would do to forget reality for a few hours, it translated into something that people instantly connected with.
While both of them live in separate cities (Dolly in Mumbai and Linda in Delhi), they've kept at it and created pieces that remind you of those special moments you've always wanted to savour.
All you have to do is pick one photograph of a place you've truly connected with, and talk to them about what you see and they'll add bits of your personality to this beautiful gift which certainly makes for some unique home décor.
Linda also does portraits, so in case you're looking out for something equally special, you know who to call. Her range starts at INR 10,000.
So, if you're thinking of what to get your loved ones, this gift would definitely stand out, don't you think?
Art plays a role in all our lives, in some form or the other – it's a source of discipline, release and creative expression, and it's the same for the ladies. According to them, "embroidery is cheaper than therapy," and we can't agree more.
Each piece takes about 10-15 hours to create, and costs you INR 5,000 upwards, depending on the size of the embroidery piece. The price ranges from INR 5,000 to INR 7,000.
Pro-Tip
While they are a two-women army at the moment, they hope that more people get to know about their unique work and join in, to spread the joy of personalised travel around. In the meanwhile, they also conduct workshops for groups and corporates and even take personal classes.
For Mumbai, contact Dolly: 9819038599
For Delhi, contact Linda: 9999637665