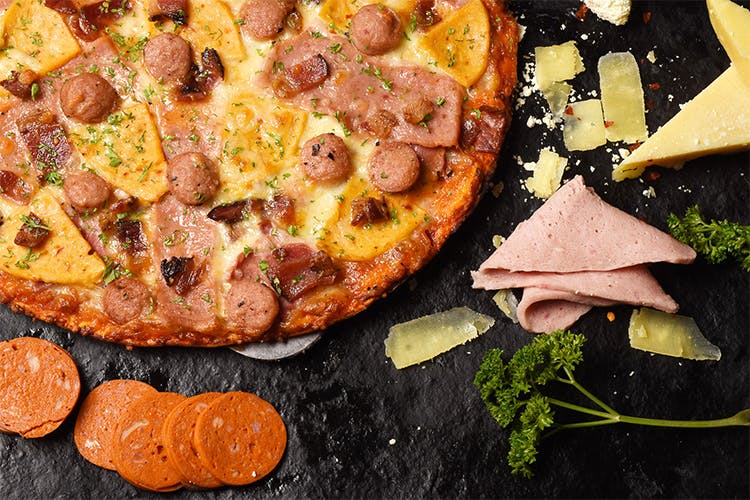 We're Saying It: This Meaty Pizza Is The Best One We've Had So Far In Mumbai
Shortcut
Who doesn't like pizza? But, have you ever eaten a pizza then ends all your cravings in just one bite? A pizza to end all other pizzas? Well, we have found the best pizza in Mumbai and it will NOT disappoint you. Trust us!
Tell Me More...
The Hocus Porcus pizza from Yorr Box in Bandra has given us the ultimate pizza orgasm and has literally detached our cravings from any other pizza. Made with mozzarella, cheddar, pork sausage, spicy salami, luncheon pork and ham; the pizza is meaty AF and is filled with bubbly cheese. The crust is perfect and it actually melts in your mouth.
You can order the pizza on a thin crust too. It will be as good, or even better. If you want something to accompany your meal, go for their Chocolate Hazelnut Shake. You will thank us later.
So, We're Saying...
To sum it all up, Yorr Box's Hocus Porcus pizza is by far the best pizza in town. There, we said it!
#LBBTip
Yorr Box is offering a 15% discount if you place an order via call. Tell the code GO15 while ordering and avail the offer on your favourite dish.
Comments