The information in this post might be outdated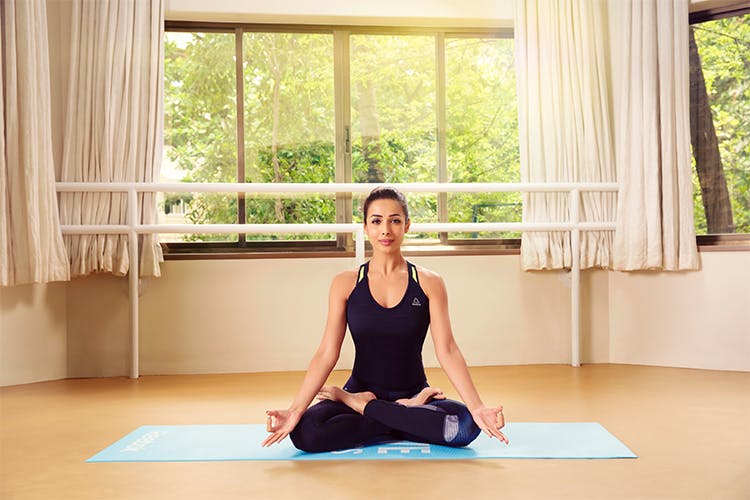 A Bit Of A Stretch: These Yoga Asanas Are Perfect For A 10 Minute Toning Session At Home
Shortcut
Focusing on your health every day can be challenging, especially in between work-life balance. However, the best part of inculcating a daily yoga session is the difference you feel physically and mentally. All you need for these asanas is 10 minutes, a mat and comfortable clothing from Reebok to achieve zen and fitness, all in one go.
Vrikshasana
Referred to as the tree pose, strength and grace combine in this asana that focuses on stretching your back, arms and legs. It also improves concentration and balance, making it easier for you to rejuvenate your mind and soul. Make sure you have comfortable leggings from Reebok's yoga collection, so you can stretch without any discomfort and make it easier to retain the pose for a longer duration.
Bhujangasana
Strengthen your spine, stretch the chest, shoulders, and abdomen and relieve stress and fatigue. Add a pop of colour to your regimen with Reebok's sports bras that wick moisture away from your body and keep you comfortable, especially in this hot and humid weather. Bonus? This posture helps improve immunity and boost energy, so you can repeat this endlessly.
Marichyasana
Marichyasana is a forward extension pose and this is one for the deskbound peeps who don't get enough time to stretch and de-stress. This asana will help you stretch your shoulders, massage your internal organs and improve digestion. Make sure you team up this pose with the right outfit and get yourself this striped sports bra from Reebok's collection to add a deep blue vibe in your clothing.  
Comments