The information in this post might be outdated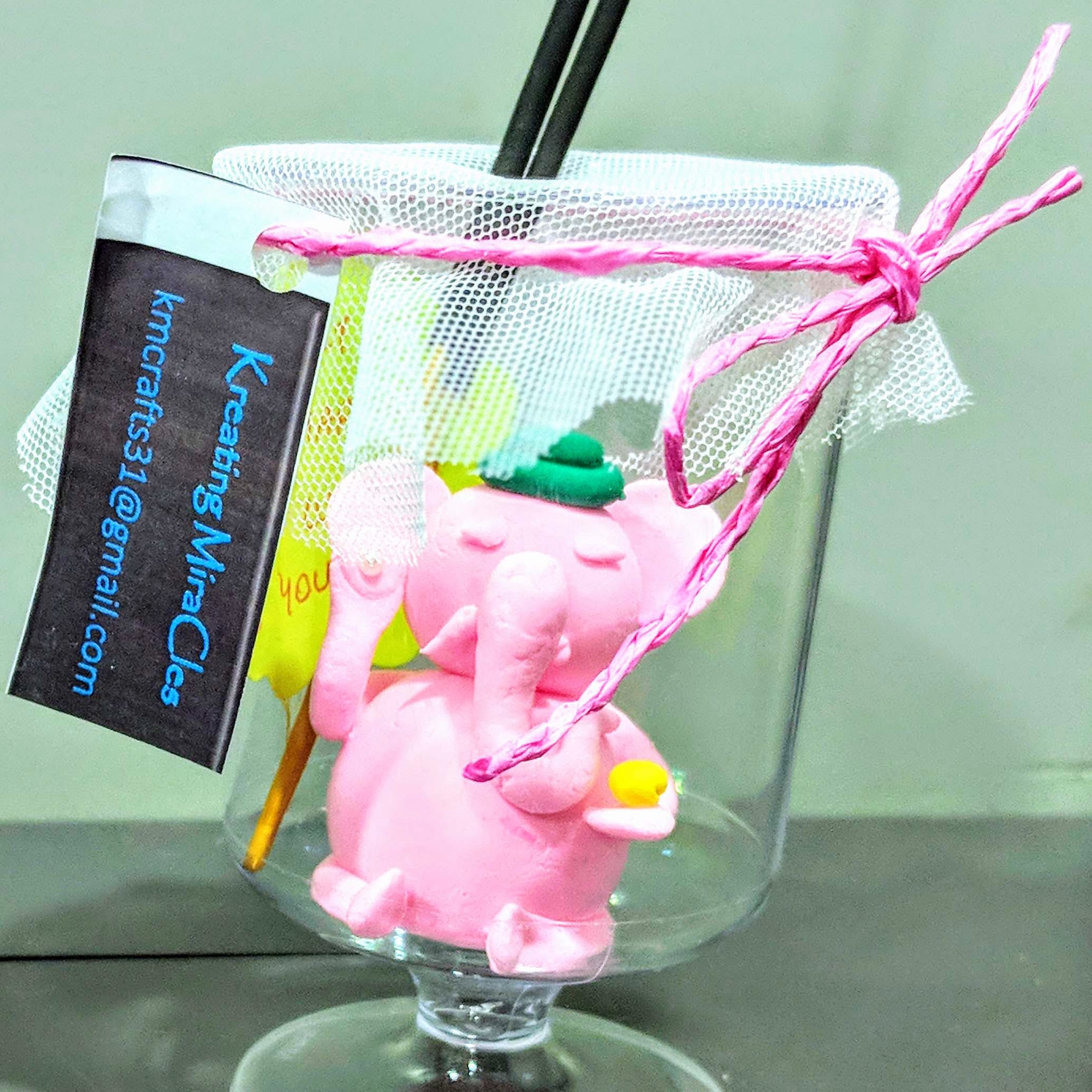 Ganesh Chaturthi Special: Get Handmade Lord Ganesh Figurines From Kreating MiraCles
What Makes It Awesome?
Every year we find ourselves on the lookout for something special or unique when it comes festive season. And this year is no different. If you're just like us, you might want to check out Kreating MiraCles, a wonderful venture by Karishma Melwani. Inspired to give back to the community and spread the message of positivity and joy (something we could all use more in our lives!), -Karishma handcrafts these clay figurines herself. Small batch, handcrafted and oh-so-adorable, these make for truly special gifts for the people we care about. What we really love is that the proceeds from the sale of these handmade Ganesha's goes towards charity. Each year Karishma selects a charity to donate the proceeds to and this year, we're told they will go to the Shraddha Ashram. They'll be donating in kind - stationery and groceries are usually the norm. Price: Each gift is priced at INR 320 What will you get? : You'll receive a handmade clay Ganesha in a re-usable plastic glass with two incense sticks and a message. So, if you're looking for a unique gift to send to your near and dear ones this Ganesh Chaturthi, with the added bonus of knowing you're also spreading positivity and love by contributing to a great cause, we suggest you drop them an email and place your order.
Pro-Tip
As each Ganesha is made by hand, orders are limited. We suggest you place an order as soon as possible. They also do gifting options through the year and for other festivals like Diwali and Durga Puja too.
Comments