The information in this post might be outdated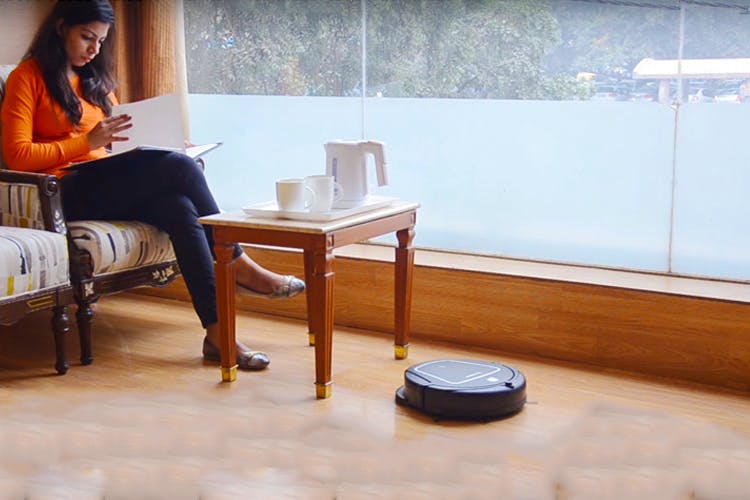 Worried About Your Maid Skipping Work? This Robot Cleaner Will Sort You Out
Shortcut
We found a gadget that'll change the way you look at cleaning. Meet ReadyMaid – a robot that cleans.
What Is It?
Dread cleaning when the maid is on a chhutti? Or have a maid that doesn't care about reaching under the sofa to clean? Compromising on your house cleaning is all set to become a thing of the past. Enter ReadyMaid, a robot cleaner we found online that cleans and mops – all at once while you binge watch a season of your favourite show.
It's robotic, automatic & self sensing as it guides itself around obstacles and has sensors to detect floor dirt and avoid a stair fall. It also self- recharges on low battery. The best part? You can feed it a preset cleaning schedule so that it can auto-start Priced at INR 21,999, it seems like our maid is going to have to take a hike.
So, We're Saying...
Got no time for your bai's nakhras? ReadMaid comes with a remote, so you can clean your house anytime, however, you want.
Buy it here.