The information in this post might be outdated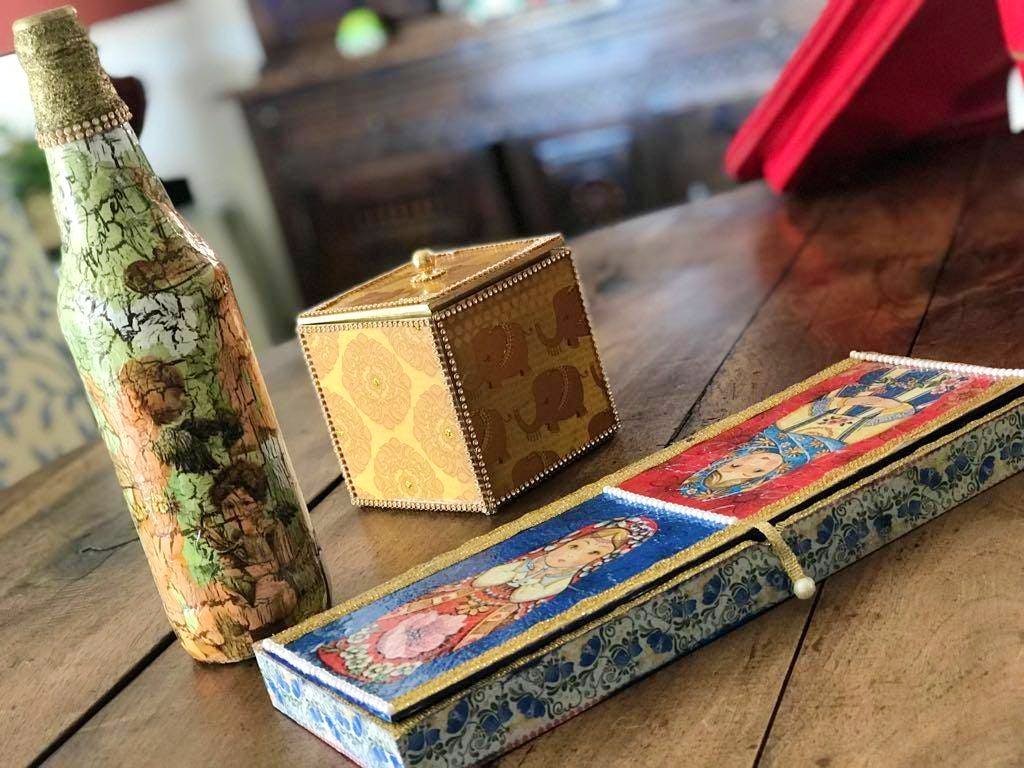 Learn The Art Of Decoupage At Pot Pourri In Chembur This Friday
What's Happening
The word découpage comes from the French verb découper i.e. 'to cut out'. Découpage is the art of decorating an object by cutting out pictures, gluing them to an object and then coating the pictures and the object with layers of varnish.
The finished item looks gorgeous, where the result looks like painting or inlay work. In this workshop, you get an opportunity to create beautiful products with decoupage tissue (these are pictures selected specifically for this craft) under the expert guidance of Alfia Ravuthar, an upcycle specialist. The workshop will take place at Pot Pourri in Chembur from 4 PM to 6 PM.
Never too late to make anything look beautiful, is it? See you there!
Price Includes
The price per person is INR 1,200 where all materials will be provided to you.

Ask Apurva a question