The information in this post might be outdated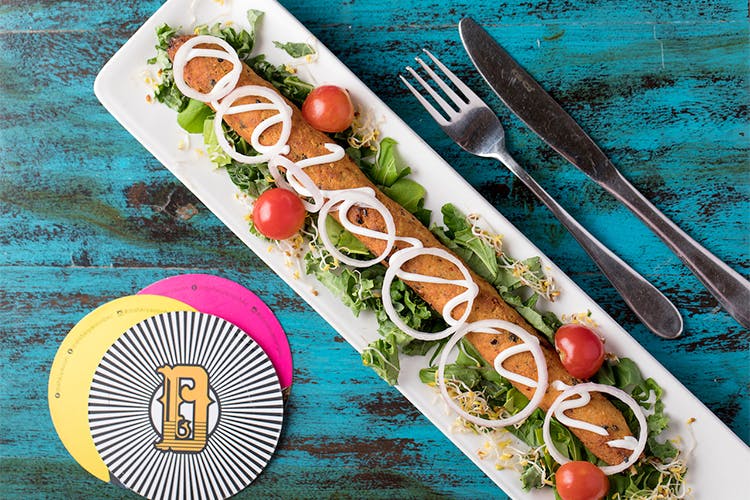 Dishkiyaoon's Cheap Booze Offers Are Only For Those Who Hate Their Bosses
What Is It?
Need a place to vent it out after a long day at work or a tiff with the boss? Did he/she say something stupid again? Starting Dec 6th, Dishkiyaoon is giving you every Tuesday to come and drink your heart out for two hours while you discuss all the awkward things that happened at the client meeting. They're calling this 'Don't Tell The Boss'.
Choose from two drinking offers – Blue Collar plan that lets you choose from unlimited beer and sangrias for INR 999 and if you're ready to shell out INR 1,499 for their white collar plan, you get to choose from a range of IMFL, beer and sangrias. Both the offers come with 2 chaknas as well.
Also available as a special only on Tuesdays, will be a special 'Who's the boss now?' menu that is inspired from chaknas or bar bites from across the world, with their signature twist.
How Does It Work?
Just how you would clock into office, you can 'clock in' to Dishkiyaoon by signing in to your personal DTTB card anytime between 7pm till midnight and choose from the two plans mentioned. They will give you a clock in card that you can use every Tuesday to avail the offer.
Who Is It For?
Love hating your boss or are generally into drinking beer and sangrias? This is for you.
Why Should I Go?
Tuesday, according to us is kind of neglected as a day so if you want to cheer the fellow up, head to Dishkiyaoon.
Anything Else?
It's all not about hating your boss, you can go with him/her if they're awesome.
When: Dec 6 onwards, every Tuesday
Time: 7 pm till midnight {for two hours from the time of clock in}
Comments