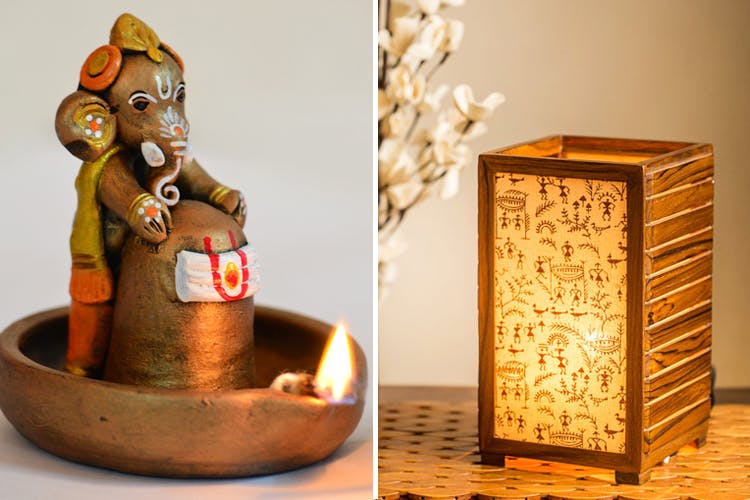 Dump The Fairy Lights, Get These Cool Lamps And Diyas For Diwali
Ten-Second Takeaway
This Diwali, get your hands on beautiful lamps and diyas from Exclusive Lane and light up your home.
What Should I Buy?
Who doesn't enjoy beautifying their home with gorgeous diyas and lamps? With Diwali around the corner, it's the perfect time to get these beauties home. We stumbled upon this website and found a beautiful collection of lamps and diyas that are apt to do up your home this festive season.
With lamps starting at INR 580, they have a stunning collection of battery diyas in bottles, floor and table lamps with designs such as paisleys on them, terracotta and wooden lamps, lamps made of papier mache and so on. They also have beautiful decorative diyas starting at INR 362, and they're perfect for Diwali and can be used all year round too. The best part about this website is that they also offer massive discounts, making these affordable buys for everyone. The presently have an ongoing 50 per cent discount offer especially for Diwali, so we say you make the most of it. The website also has plenty of home decor, kitchen and more items to skim through, so keep your wallets out.
So, We're Saying…
What are you waiting for? Gorgeous lights are just one click away so begin your Diwali shopping already. Click here to place your order.