The information in this post might be outdated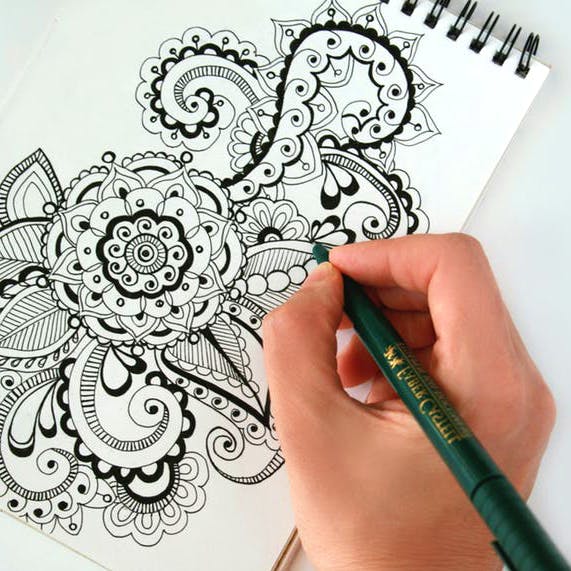 Down To Doodle: This Workshop Teaches You How To Unleash Your Creativity
What's Happening
All of us have doodled on the edge of our notebooks and worksheets at some point of time, right? But did you ever imagine this could actually be a way of expressing yourselves and be therapeutic?
This 3-hour workshop with Namrata Patel Mungara will acquaint you with different fun techniques in an interactive space that brings you close to fellow workshop participants, gives you a chance to work together and unwind with people who share similar interests.
What will you learn? The workshop will show you a variety of different techniques that you can apply when working on your own, to create works of fun art. You'll learn the skills of basic doodling, tools and techniques, patterns, word doodles, folk doodles, and negative space doodles, too. They'll also provide a starter kit and help you conceptualize your doodle stories, so you can get started on your very own when you're done with the workshop.
The workshop is open to everyone above the age of 10.
Price Includes
The price. INR 1,500 per person, includes art materials and refreshments during the workshop.
Pro-Tip
Grab a friend and head to the workshop for a fun way to bond with your best pals!
Comments